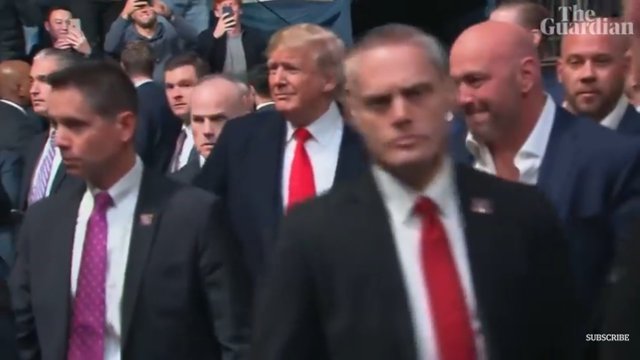 I thought that it was a cool thing to see him at a UFC event. The media portrayed the reaction to him quite negatively, but what else is new🤔.
There was clearly cheering and booing, but the fact that he is getting out and about is good. He has always had a close relationship to sports such as boxing, wrestling and football. It would make sense that he'd enjoy watching UFC.
I didn't watch the fights last night. Ever since Brock Lesnar has retired I'm not as interested. Anyways since I'm not a UFC expert I just thought that you'd find the reaction to Trump's attendance to be interesting.
I've included a clip of his entrance so that you can judge for yourself if it's more cheering or booing.