Hello how are you friends? God willing and be very good where friends are.
Today I will talk a little about Luka Modrick
The future of Luka Modrić at Real Madrid will depend largely on the reinforcements that the meringue entity can make in the core. According to Central Defense, the Croatian will leave Concha Espina, at the latest, the next course, although it is true that his departure from the merengue team could occur early depending on the signings in the center of the field.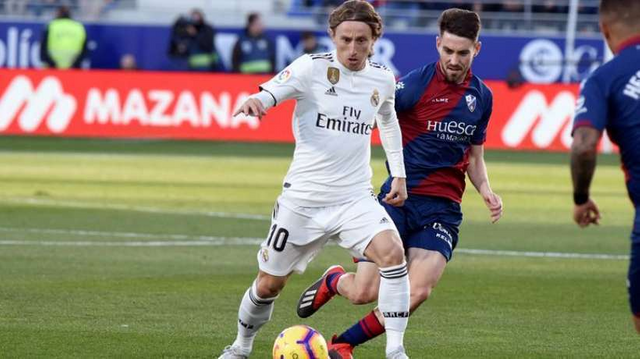 fuente
It seems that the team led by Zinedine Zidane is going to launch an ordeal by Donny van de Beek, in the Ajax ranks of Amsterdam, without neglecting the great objective of the French Mr.: his compatriot Paul Pogba. It is obvious that it will not be easy to negotiate with Manchester United, together with the addition that the market in the Premier League closes on Thursday, August 8.
There is no doubt that Modrić, current Golden Ball, has been one of the fundamental pillars in achieving the 3 consecutive Real Madrid Champions under the tutelage of Zidane. Even so, Zadar, 33, is noticing the wear and tear of the minutes on his legs. It must be remembered that he has barely had a fixed replacement in his position in recent years.
The runner-up of the world with Croatia in Russia 2018 landed at the Santiago Bernabéu in 2012, from Tottenham Hotspur. Although his beginnings were not exactly simple, he quickly became the conductor of a symphony that has always sounded at the pace set by the Balkan.