The downfall of true potential: The story of Pedro Edison
Pedro Edison really could have done great things in life but instead he is now managing an oil change center in a tiny city in Virginia, the same city that he grew up in and attended high school. I know Pedro, I was visiting the first university he attended and met him at a party. He is actually a really niece guy who just made some really horrible life choices that send him down a bad path. He could have been a millionaire football legend, but instead he flaunts his Super Bowl ring that he won on the bench and wears it with a small sense of pride and a massive sense of sadness.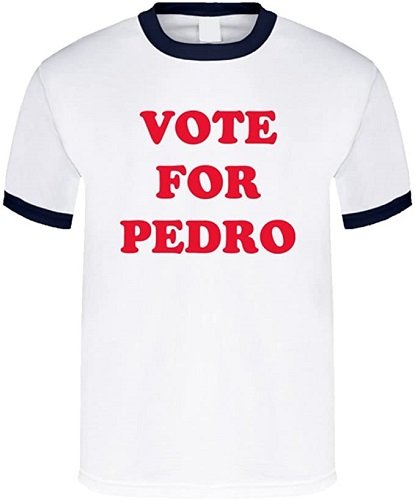 Pedro was a physically imposing person that was a gentle giant akin to "Big Mike" in that really fantastic movie The Blind Side. When he was 17 years old he was already 6 foot 5 and near 240 lbs of raw power. He excelled at all sports but it was football that he truly shined. As a tight end he sparked a lot of interest in a number of division one schools including Auburn, Georgia Tech, and Tennessee. He eventually signed with Virginia Tech for reasons that he didn't tell me but I presume had something to do with being closer to to home. Virginia Tech had just begun a push to become a football power-school and to some extent that notion still exists today.
When Pedro started to go to school there he showed great promise because despite his size he was extremely quick and very powerful. Unfortunately, this power and athleticism would get the best of him one night (after we had met) when he was drunk and for reasons I do not know he assaulted someone and busted out a window on a car.
He later would be arrested and would repeat this process by kicking out the back window of the police cruiser and had to be subdued by multiple officers and pepper spray.
Virginia Tech, as well as nearly any other school in the nation that hands out athletic scholarships does not tolerate this sort of behavior and was kicked off the team for this after playing just one season with them. This also terminated his scholarship and since Pedro didn't have any money he had no choice but to withdraw.
Because he was still an amazing talent on the field he was picked up by a far less prestigious school, East Tennessee State University, where he went on to put up really impressive numbers and was noticed, and later drafted by the Baltimore Ravens in the year 2000 securing the number 40 on the team with a very lucrative contract worth a ton of money. Unfortunately for Pedro, things started going badly for him in the NFL almost immediately as well. He tried to "keep up with the big boys" and spent too much money trying to be a baller, due to consistent injuries he spent his one and only year on the team in the "injured reserve" portion of the team and he wasn't even in the Raven's Super Bowl pictures and has been scrubbed from the team roster as well. He did, however, get a ring.
When he was released from this contract in 2001, there were no teams interested in an injury-prone tight-end who is known to have a temper and also a criminal history.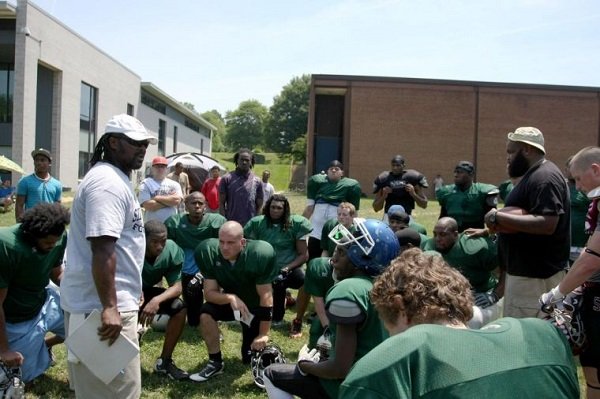 src
There aren't even very many images of Pedro Edison online at all as Virginia Tech wants nothing to do with him and ETSU is such a small program that I am surprised the Ravens ever even noticed him. With just a few bad decisions Pedro went from being a top prospect in professional football to being someone that only people like me, who met him, even remember.
He now serves as a part time coach for a semi-professional football team out of Charlottesville, Virginia and it also involved with educating youth about how a few small and really dumb choices can have drastic effects on your future.
The last time I saw Pedro I didn't talk about his time in the NFL because as you can imagine, he probably doesn't really enjoying reliving those mistakes. I consider him to be mentally strong because while I have made some pretty bad screwups that lead to me also not being a millionaire, I can't narrow where all of that fell apart to just one day the way that he can.
Dont attack cops I guess is the moral of the story and I bet if you were to ask Pedro if he could change just one thing in his life, I bet he would like to go back to that day and act very differently.