Is this the beginning of the end for LeBron James?
I remember when Bron Bron joined the NBA. It was a situation that was awash with excitement because the footage that we had of him playing in high school looked as though he was a very unusual type of player. The videos showed absolute dominance on the court to the point where it just looked like the opponents weren't really much of a problem as far as getting to the buckets over and over again.
He is one of the few players ever in the NBA to be drafted straight out of high school and enthusiastically at that as he went in the first round in 2003. In fact, he was the first overall pick. It looked like we were going to see amazing things from this guy and he didn't disappoint anyone who thought that would be the case. It's been nearly 20 years though and that is nothing to be ashamed of.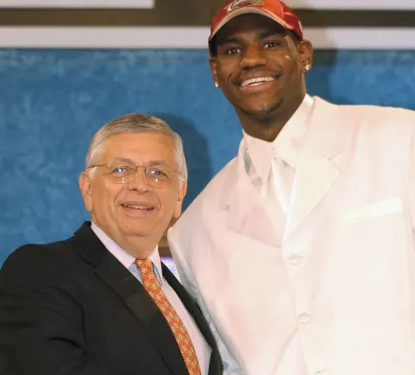 src
a 6 foot 8, 240-lb high school student
LeBron has earned his position as one of the greatest of all time, that much is for certain but things have been slipping for the big man this year and things aren't looking too promising for him if he carries on this path. The thing is, does he actually care or need it?
King James has only played in 8 out of 18 games so far this season hasn't been terribly impressive even when he is on the court. For most people, averaging 22 points when you are on the court would be a fantastic outcome, but for LeBron, this is a dramatic slip in what is expected of him. Perhaps too much is expected of him in the end.
His numbers, by the averages not the overall, are his worst that he has put up since his rookie year back in 2003/2004 and unless something miraculous happens, I think we can expect this trend to continue. The Lakers seem to be prepared for time taking its toll because they have already acquired Russell Westbrook this summer and most people tend to think this is L.A. preparing for the inevitable downward trend in performance.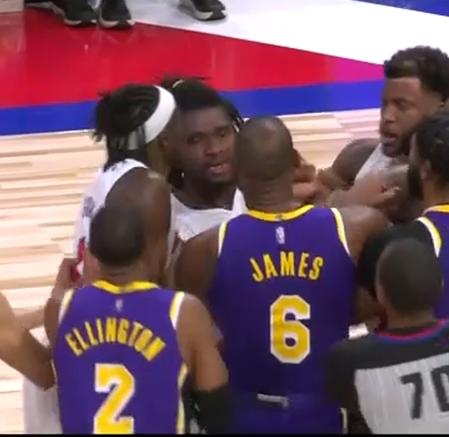 src
We also have a problem with LeBron's diminishing attitude on the court. Known for being a diver and a flopper, LeBron also loses his temper with other players quickly in sort of an arrogant type of way. He appears to think that he can do whatever he wants because of his fame and this was evident when he hit Isaiah Stewart in the face during an altercation with the Detroit center. It should come as no surprise what when Bron reached his boiling point the Lakers were down by 12 and he himself was underperforming.
LeBron ended up getting suspended for a game and Stewart surprisingly got a 2-game suspension. I can only guess that this is because LeBron's strike to the face could be seen as incidental contact whereas Stewart was ignoring the officials as he continued to try to engage in a fist-fight on the court after the fact. Rough and dirty contact under the net is a regular part of NBA games, but LeBron drew blood and he blow was particularly brutal.
Is this frustration on the part of King James over his performance as of late?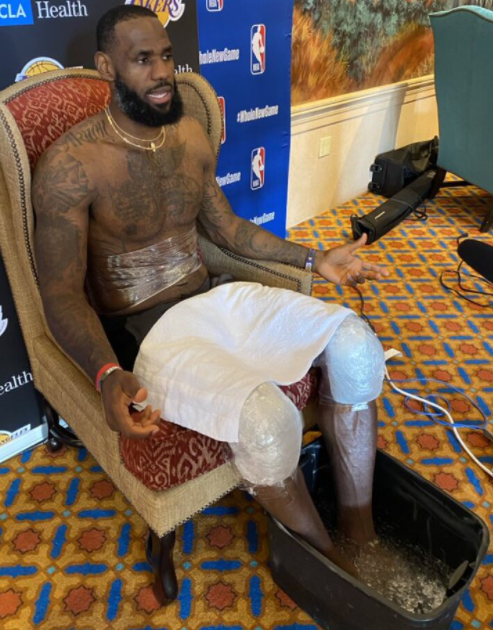 src
No one is immune to the passage of time and we have seen a lot of people start to fade away in their 30s. We need to keep in mind that LeBron is 36 years old now and if you have ever been in your 30's you already know that it becomes more and more difficult to get the body to cooperate during this time no matter how much you train. We see it in nearly every sport.
I predict that unless he can make some sort of turnaround during the rest of the extremely long season that LeBron will probably start to see himself phased out. I'm sure that he wouldn't really mind financially speaking if he were to not play all that often. He is one of the richest athletes of all time after all.