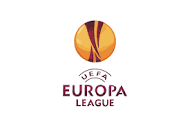 Heute beginnt die Gruppenphase in der Europa League.
Today begins the group stage in the Europa League.

vs.

Frankfurt spielt zu hause gegen Arsenal. Arsenal liegt mit 1:0 vorn zur Halbzeit. Ich hoffe Frankfurt wacht auf und holt wenigstens einen Punkt. Ich tippe 1:1.
Frankfurt plays at home against Arsenal. Arsenal are 1-0 ahead of half-time. I hope Frankfurt wakes up and gets a point. I guess 1: 1.
---

vs.

Wolfsburg spielt zu hause gegen Oleksandria. Für mich ein klarer Heimsieg mit 2:0 für Wolfsburg.
Wolfsburg plays at home against Oleksandria. For me a clear home win with 2: 0 for Wolfsburg.
---

vs.

Gladbach spielt zu hause gegen Wolfsberg. Auch in diesem Spiel für mich die Heimmannschaft klarer Favorit. Ich tippe 3:1.
Gladbach plays at home against Wolfsberg. Also in this game for me the home team clear favorite. I guess 3: 1.
Funny games @all
Best regards & Glück auf
sportfrei