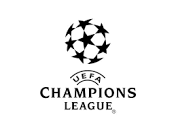 Heute beginnen die Rückspiele in der Champions League. Dortmund ist auch am Start.
Today the second leg starts in the Champions League. Dortmund is also at the start.

vs.

Real spielt zu hause gegen Ajax. Obwohl Real in Amsterdam gewonnen hat, gebe ich Ajax noch eine kleine Chance. ich tippe 1:2 nach 90 min. und im Elfmeterschießen gewinnt dann Ajax.
Real plays at home against Ajax. Although Real has won in Amsterdam, I still give Ajax a small chance. I guess 1: 2 after 90 min. and on penalties Ajax wins.
---

vs.

Dortmund spielt zu hause gegen Tottenham. Nach der 3:0 Niederlage bei den Spurs ist Dortmund normalerweise raus aus der Championsleague. Dortmund hat aber in der Vergangenheit schon manche sensation bei heimspielen gezeigt. Ich tippe 3:1 für Dortmund und somit das Aus in der Königsklasse.
Dortmund play at home against Tottenham. After the 3: 0 defeat at the Spurs Dortmund is usually out of the Champions League. Dortmund has shown some sensations at home games in the past. I guess 3: 1 for Dortmund and thus the end in the premier class.
Funny games @all
Best regards @ Glück auf
sportfrei