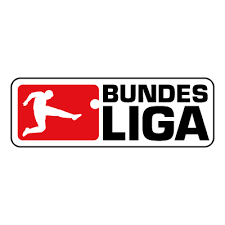 Heute Abend beginnt auch die neue Saison in der 1. Bundesliga. Bayern wie immer klarer Favorit, aber vielleicht kann wenigstens eine Mannschaft auf Augenhöhe um den Titel mitspielen.
Tonight begins the new season in the 1st Bundesliga. Bayern as always clear favorite, but maybe at least one team can play at par for the title.

vs.

Bayern München spielt im Auftaktspiel zu hause gegen Hoffenheim. Bayern im Heimspiel wie immer klarer Favorit, aber ich trauche Hoffenheim und Taktikfuchs Nagelsmann einiges zu. Ich würde mich sehr über eine Überraschung freuen und dann wäre die Liga ab dem ersten Spieltag unter Feuer. Ich tippe einen Auswärtssieg für Hoffenheim mit 1:0. Habe ich übrigens auch so gewettet und dafür gibt es ca. 10:1.
Bayern Munich plays in the opening match at home against Hoffenheim. Bayern in the home game as always clear favorite, but I hit Hoffenheim and tactics Fox Nagelsmann a lot. I would be very pleased about a surprise and then the league would be under fire from the first matchday. I guess an away win for Hoffenheim 1-0. Incidentally, I have also betted and there are about 10: 1.
Funny game @all
Best regards & Glück auf
Sportfrei