I got a damaged card in a box of Upper Deck Black a while back! It was an Anthony DeAngelo Rookie Autograph with gold ink blotches over it. So I contacted Upper Deck for a replacement card, and this is what they sent back!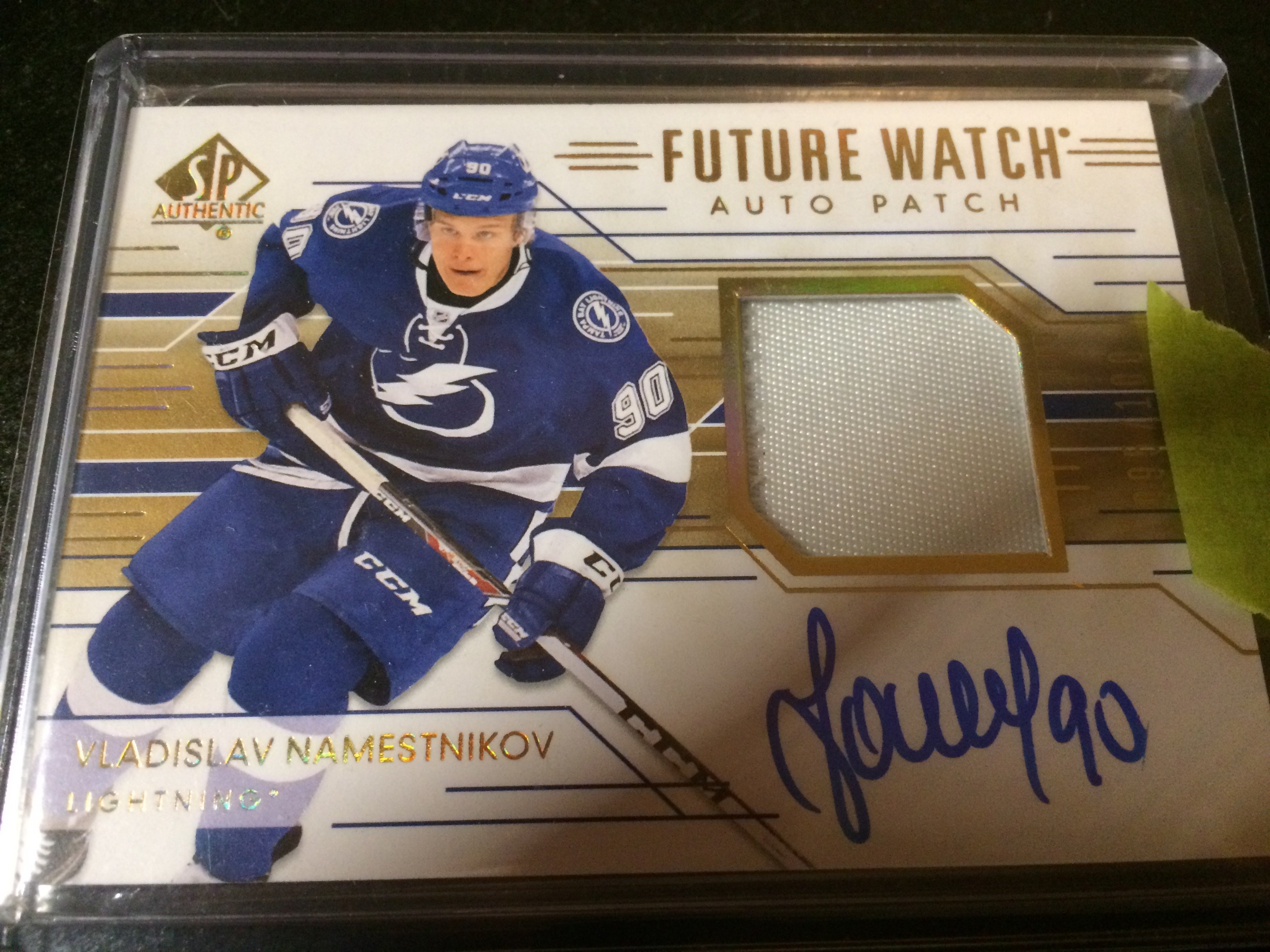 Here's a link to the video of me opening the envelope:
I can't complain! Too bad it's a bland white patch, but the DeAngelo Auto Card was a mess. This Namestnikov Card will go on my eBay page before too long!
Contact me for buying and trading here, or through the following ways:
eBay: 3883shaun
YouTube channel: Shaun's Collectibles
Happy collecting!