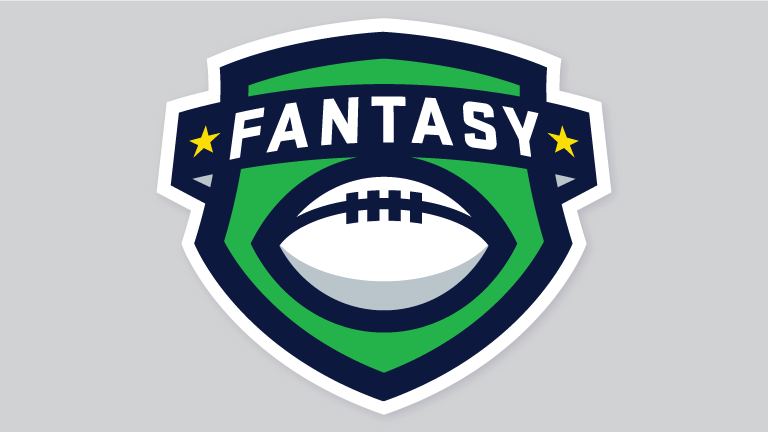 source
Tis the season for football. 🏈
It's officially September and that makes a lot of American's happy for one single reason. Football is back! Whether you are a fan of high school football, collegiate, or the NFL chances are your weekends are busy consuming the most popular sport in America.
One of my favorite things to do during football season is play fantasy football. I'm definitely not alone either. There are estimates that 60+ million people will play this year in the U.S. and Canada. Would you be surprised to learn that the fantasy sports industry is now valued at over $7+ billion dollars? Crazy right!
Now me and my friends aren't seeing that kind of money. We play in our modest $20 dollar league for the opportunity to hold the title of champion for a year until the next season rolls around. That doesn't mean we don't take it very serious though. Even too serious at times.
Below I will share with you our league rules and the team I hope will lead me to victory. I'll let you know now it's not off to a good start. Looking at you Le'Veon Bell! 👀
Our League Rules 📝
PPR Fractional Scoring: 1 point per reception (fractional to prevent ties)
Number of teams: 10
Roster: QB(1), RB(2), WR(2), WR/TE(1), TE (1), Flex(1), Defense(1), K(1), Bench(5)
Important scoring notes: Pass TD(4), Rush TD(6), Catching TD(6), PPR(1)
With the rules in our league you will quickly notice that QB's are devalued quite a bit. First because it is a point per reception league which places a lot of emphasis on volume WR's and pass catching RB's. Secondly, throwing TD's are only worth 4 points instead of the normal 6. Therefore I waited until round 11 to get my QB.
My fantasy team is behind the eight ball. 🎱
If you follow football you are most likely aware that Le'Veon Bell has not signed his franchise tender yet. Fantasy football aside I support his reasoning for sitting out. I have worked with professional athletes in my profession as a Sports Performance coach so I'm well aware of how quickly their careers can be taken away from them due to injury.
In Bell's case he is being asked to play on another one year deal, which leaves him exposed to injury that could effect his ability to earn major money in coming seasons. The Steelers would love to feed him the ball 400+ times again this year and then send him on his way looking for a long term deal from another team. Bell is looking to secure a long term deal preferably with the Steelers before stepping foot on the field to ensure he is protected financially. Nobody can be mad at that.
Except for the fantasy football GM in me! 😤 I drafted Bell with the #2 overall pick knowing the Steelers were going to force feed him the ball all season long. Now I'm left looking for backup options to fill his void.
My Fantasy Team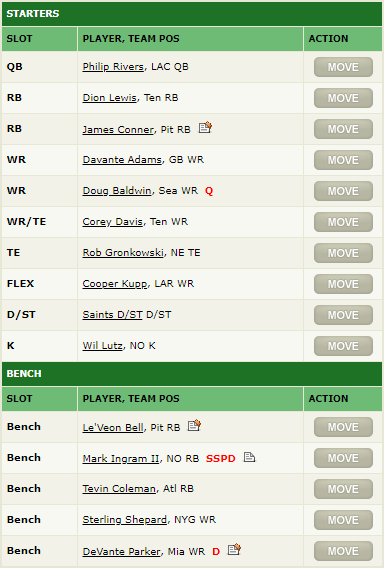 Thankfully I was smart enough to take James Conner (Bell's backup) with my final pick in case anything unfortunate happened. I didn't expect to be using him week 1 though. I also decided to draft Mark Ingram in the 5th round as a value pick and now he may become my RB1 in week 5 once he returns from suspension.
On the bright side of things I know better than anyone that fantasy football leagues aren't won with the draft alone. Each week will present new opportunities to better my roster in order to be ready for a playoff push. I haven't been defeated yet. In fact the work is just beginning. Share your fantasy teams below and your strategy for winning your league this year!

Thanks for reading! Remember to upvote, comment, and resteem!✌
Check out some of my other content below.✍🏻
• Ulog #8: A Healthy Dinner!
• Ulog #7: Crushing college students dreams!
• Steemit needs a "Suggested Steemians" feature.