England and Chelsea former captain John Terry enjoys holiday in Portugal with Mrs. Tony
England and Chelsea former captain John Terry have been retired in the international football for many years. However, Vela-Vela has been deployed in Terry News. In particular, the British media loves to write news about the personal life of the former and the current player. The British media has conveyed interesting news about the holiday family of Terry.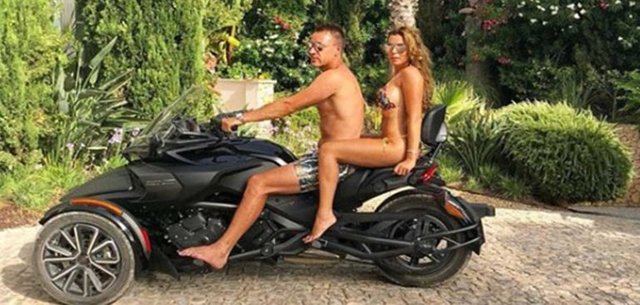 The Terry family is currently enjoying their holiday. This time their destination has become Portugal. Last year Terry and his wife Tony had celebrated Summer Holidays in Dubai. Terry has taken two children in Portugal and summer to Portugal. In the summer season, Terry has shared Mrs. Tony in the motorcycle. Terry is in the driving seat ahead. After that, her wife Tony is sitting. Tony Bikini Dresses and Terry are in Half Paint. Meanwhile, Tony has posted a caption on the photo 'Mr. T (Terry)' in driving.
According to British Media, Terry has shared Mrs in the boat in the sea. Terry is silent after leaving Chelsea and joined Aston Villa. Terry is almost shocked after Villa could not get promotion in the Premier League in the last season. Terry did not consider going to another club after Villas lost the chance in the Championship Playoff Final. Villa has not renewed the agreement with Terry for the new season. Meanwhile, the agency, who is unsatisfactory, can be contracted as an analyst by Sky Sports.
Earlier, the former French striker Thierry Henry was working in Sky Sports as an analyst. Henry has left Sky Sports after becoming a Belgian assistant Coach. In the vacant post, Sky Sports has claimed Terry to contract a premier league as a game analyst.