It's been a very exciting tournament so far, and with the first round wrapping up today, lets have a look at some surprising turns thus far: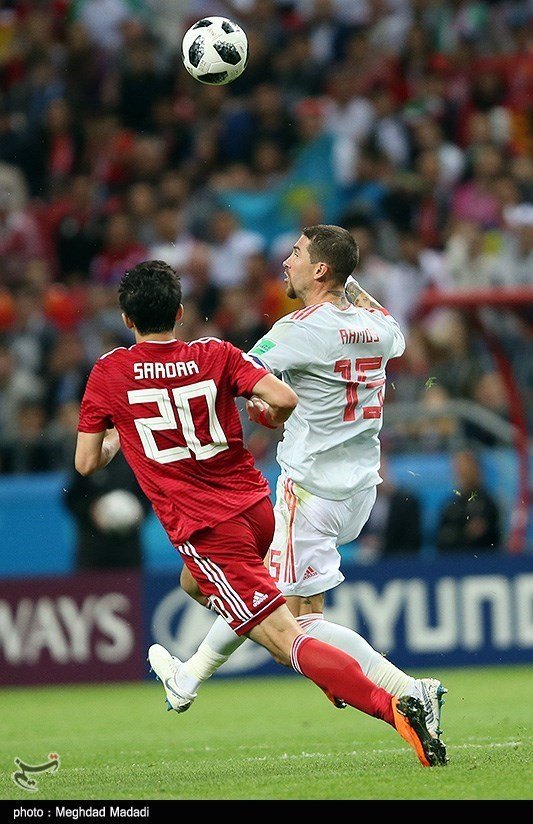 Iran vs Spain, Meghdad Madadi. Wikimedia Commons
10. VAR- The Video Assistant Referee is being used for the first time, and while controversial, has allowed the refs to make sure they get the call right. It was used to award Spain's Diego Costa his goal against Portugal in the group B opener, as well as to make the call on a number of penalty kicks. While it certainly makes the players more likely to dissent, it hasn't affected the overall advancement of any teams so far.
9. Japan becomes the first team to ever advance due to Fair Play decision. Though tying with Senegal in points, the Japanese squeaked though by accruing only 4 yellow cards, in comparison to Senegal's 6.
8. Goal difference is the number of goals scored in all matches minus the number of goals conceded. Two teams qualified for the elimination rounds with negative goal difference this year: Mexico with -1 and Argentina with -2.
7. Croatia's Group D dominance. In a group with powerhouses Argentina and Nigeria, most people didn't see Croatia picking up the #1 spot, much less how definitively they pulled it off. The Croatians did not even concede a goal to either team, only letting one by from tournament underdogs Iceland.
6. Where's Africa? For the first time since 1982, no African team will advance past the group stage. The round of 16 wil be dominated by Europe and South America, with Japan being the sole representative of Asia.
5. Goals! Every game so far has seen at least one goal...with the exception of 1, Denmark vs France. This single scoreless match was played quite cautiously by two teams who had already guaranteed their spots, and were not looking to wear themselves out too much.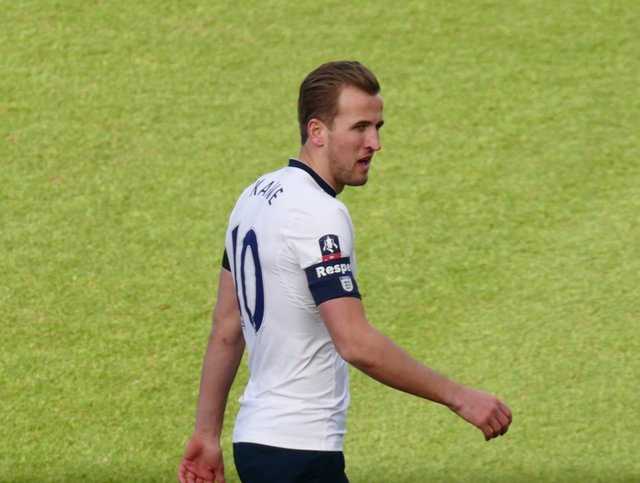 Harry Kane, by enviro warrior. Wikimedia Commons
4. Forget Messi, Ronaldo and Neymar. England's Harry Kane is the top goal scorer for the group stage of the tournament, and a real contender for this year's Golden Boot. But England will be facing much stiffer competition than they got from Tunisia and Panama, where Kane racked up his goals.
3. Are Argentina asleep? Barely making it through the group stage thanks to a last-gasp goal in the 86th minute against Nigeria, the South Americans have looked tired and lackluster, unable or unwilling to make the creative plays they are known for. If they aim for advancement, they are going to need to pick up their game, and take advantage of Lionel Messi, one of the world's top strikers.
2. Morocco and Iran. These two unassuming teams help their own against tournament favorites Spain and Portugal. Morocco scored twice against La Roja, and only a late equalizer kept the Spanish from losing the game with a final score of 2-2. Meanwhile, Iran almost progressed to the next stage, tying with Portugal 1-1, and just missing an injury time penalty in the 94th minute.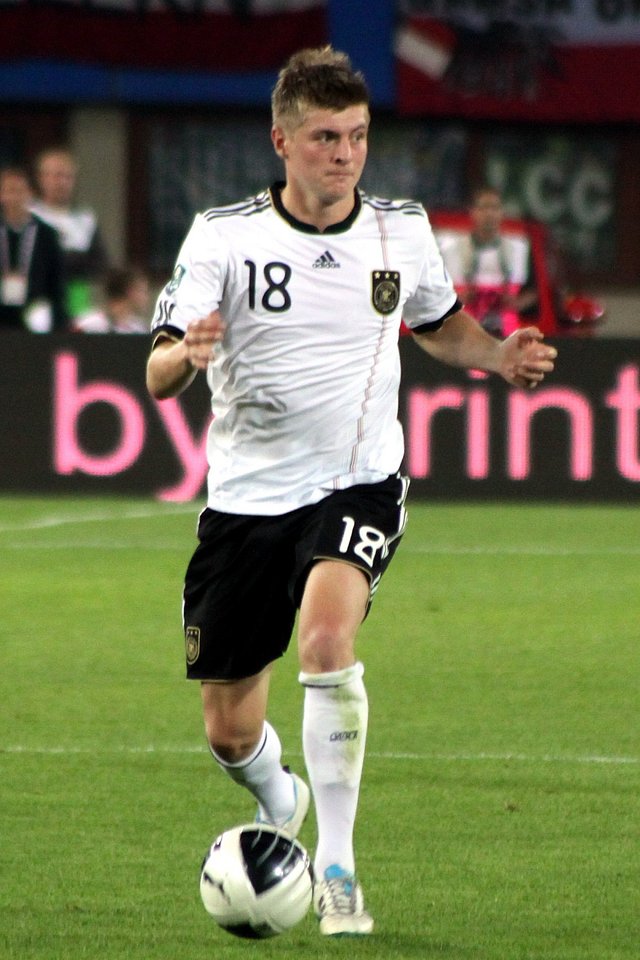 Tony Kroos, Steindy.Wikimedia Commons
1. Germany! For the first time ever, the Germans have failed to advance to the second round in a world cup. Losing their opener against Mexico, and barely pulling off a win vs Sweden with Tony Kroos' last minute goal, the German squad badly needed a win against South Korea. It was not to be however, with the Korean side scoring twice in injury time and sending the Germans to the bottom of the group. Leaving behind a tournament of complacent playing and missed chances, the 2014 Cup winners and their fans have got to be feeling a strong sense of disappointment, and Joachim Low's position as Head Coach will certainly be called into question.