Barcelona Returned To Winning Ways But Would They Falter Again?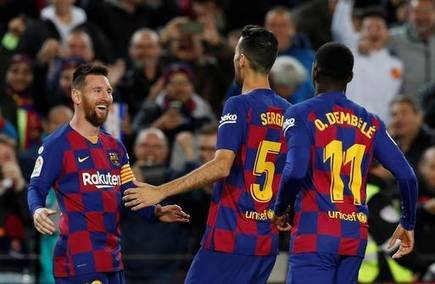 Barcelona
Barcelona recorded a flattering 4-1 win over Celta Vigo on Saturday night to regain the leadership of the Spanish Primera Division, a hat trick by Lionel Messi that includes a spot-kick(23') & 2 exquisite free-kicks(45' & 48') and an additional goal by Sergio Busquets(85') completed the victory over the Galicia Club.
The victory came as a much-needed respite for the Catalan manager Ernesto Valverde, who has seen his side falters in recent fixtures. A disappointing 1-3 loss at Levante( La Liga) was followed by a lacklustre draw at home to Slavia Praha(UCL). A string of poor results that has put Valverde under fire.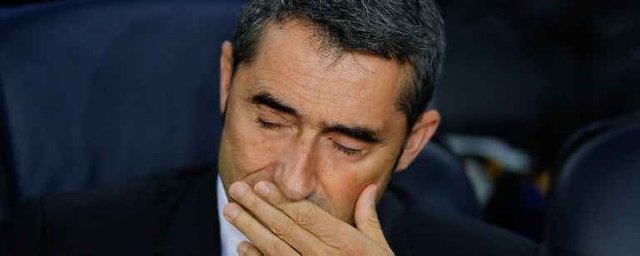 Ernesto Valverde
It is hard to tell where Barcelona problem lies. Is it a yet-to gel front 3 of Messi, Suarez & Antoine Griezmann? The latter, Barca's big-money signing at the start of the season still blows hot and cold and has not found the back of the opposition net in his last 3 League fixture and last 5 fixture in all competitions. His strike partner Luiz Suarez has been on & off the treatment table and so is Ousmane Dembele.
Or is it the underperforming star-studded midfield? Barca's rich midfield of Frenkie de Jong, Arthur, Sergio Busquets, Arturo Vidal, Ivan Rakitic is yet to become the dreaded unstoppable force, or maybe Valverde hasn't figured out his best midfield blend, the Gaffer had tried out different midfield trio of Arthur-de Jong-Vidal, de Jong-Busquets-Vidal, Arthur-Busquets-de Jong & even Sergi Roberto-Arthur-de Jong.
Barca's latest win was not the expected vintage victory despite the flattering 4 goals, the Catalan dominated the match proceedings with 61% of the ball possession but were surprisingly limited to just 10 shots all night, thank goodness they have a certain Messi that made 3 of those 10 shots counted in addition to 4 other shot that hit the target. But how long will Barca rely on Messi, he couldn't even prevent the 1-3 Levante loss despite scoring the lone goal. Celta Vigo at some point seemed like they were going to compound Barca's misery when they drew level in the 42nd minute after Messi had opened the scores in the 23rd minute.
The coming fixtures in all competitions will most likely make or break Valverde's future as Barca's manager. The Catalan travel to the bottom side Leganes in the next La Liga fixture and then followed it up with some tricky and mouthwatering fixtures as follows; B. Dortmund(UCL), Atletico Madrid(La Liga), RCD Mallorca(La Liga), Inter Milan(UCL), Real Sociedad(La Liga), Real Madrid(La Liga) respectively. Some analysts might call it a worrying time for Valverde, but if there is any clubside that can pull off a winning streak, it will be Barcelona, they just have to put in a great shift to achieve it.
Thank you for your time.