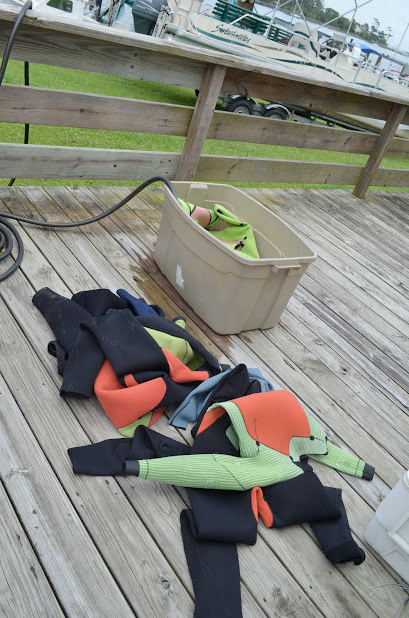 There are a few months here in North Carolina where you need to have a wetsuit to enjoy kite boarding and surfing. November - April with a couple of days on either end where you will not need a wetsuit at all.
I am pretty well toasty warm with a basic wetsuit set up of a 5/4/3 and a 3/2 full. I do have some other wetsuits just because I am in the business and spend a lot of time on the water so i like to have the exact suit for conditions. So there are a few days where I wear my 2/1 shorty long arm, 3/2 shorty short arm, and 6/5/3.
Having a large investment in neoprene outer wear, I have naturally developed an understanding of how to keep this material lasting over the years.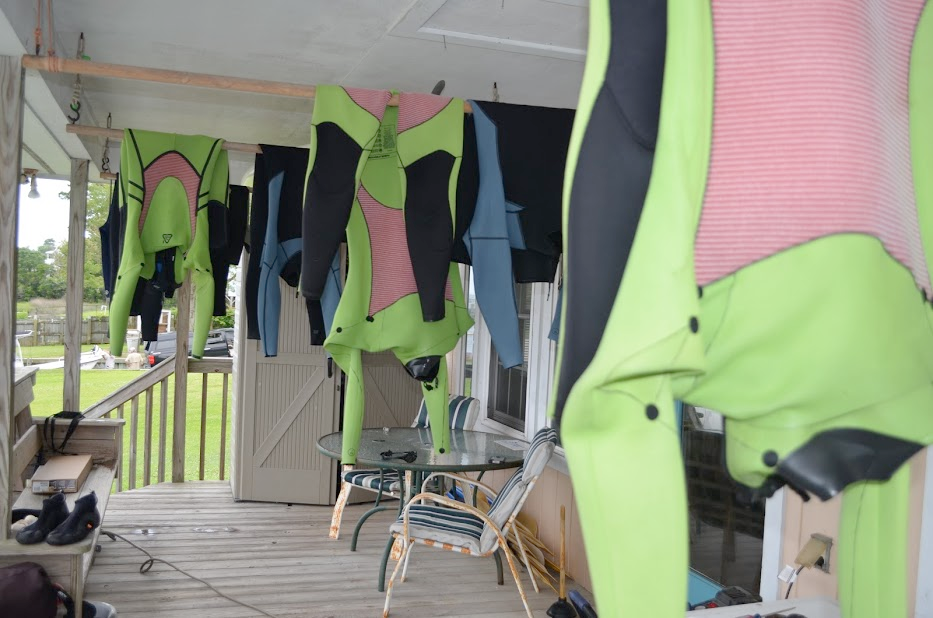 The number one rule for neoprene is to keep it in the shade. Above all other things UV rays will damage your wetsuit the most. When you are riding, obviously you can't help it, but to extend the life of your suit be sure to dry it in the shade.
When drying your suit after a session be sure to use a couple of hangers and flip the suit inside out. Using a single hanger for drying can stress the fragile fabric and lead to breakdown in the shoulders. I will usually dry mine hung over top of the wooden dowels under the awning of the shop. The thick 1.5 in diameter wooden dowel does not stress the fabric at all. But between sessions I hang my suits in the closet on several hangers or on a thick single hanger.
Make sure you secure all the velcro pieces on the suit so they down stick to parts of the suit that aren't designed for sticking.
Finally, be sure to condition your suits with a wetsuit conditioner at least once a season. I usually do it twice. Once in February when It is too cold to kite on most days, and once at the end of the season in April.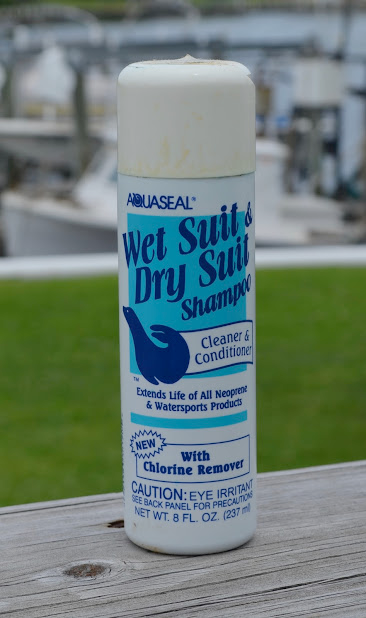 Wetsuit conditioner is biodegradable and helps wash the stinky smells out of the suit as well as "conditioning the fabric" so it will last longer.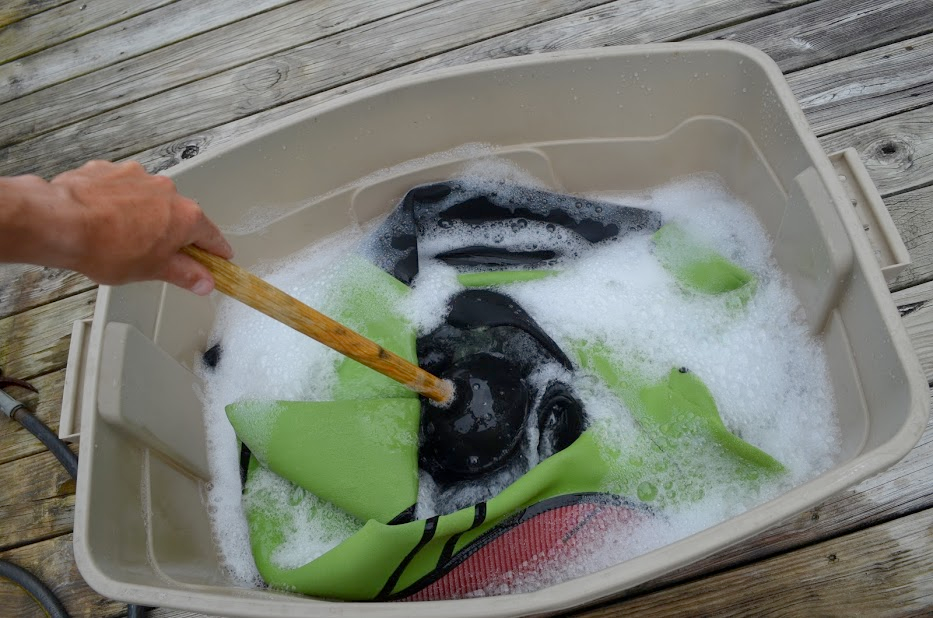 I like to fill up a tub and use a plunger to simulate a gentle cycle in the wash. I'll do 2 cycles with the conditioner changing the water each time, and then a final fresh water rinse. Finally I spray the suits off a final time with fresh water before hanging them up to dry.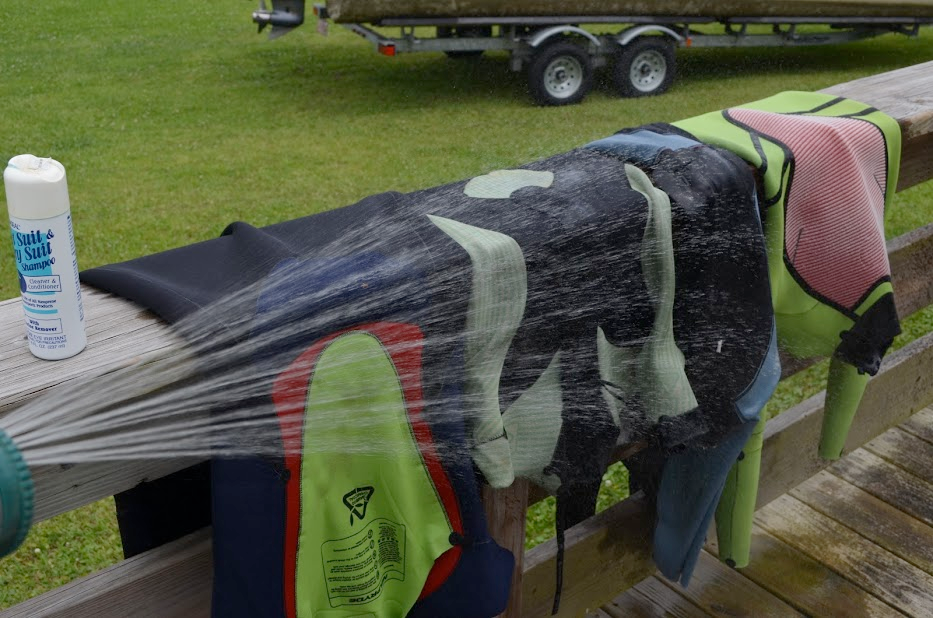 Stay tuned for my next article on how to do basic wetsuit repairs.