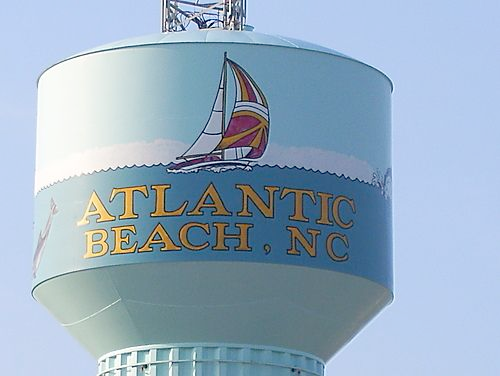 Looking for some awesome Kiteboarding locations? Atlantic Beach, North Carolina offers some great kiteboarding. Heading out on the main beach, you can put in at several points and do some long downwinders. The beach runs East-West so it is very unique for the East Coast. Looking out at the water you are looking due South.
Spring and Summertime offer a perfect wind direction to get out and play in some thigh high waves. Blowing out of the SW most of the season, Atlantic Beach, North Carolina offers great side onshore conditions.
Don't want to go out in the waves?
If you are not much of a wave rider, Atlantic Beach, North Carolina has you covered. Known as the SOBX (Southern end of the Outer Banks), there are plenty of flat water locations.
Most locations are only accessible by boat, but Blown Kiteboarding will be happy to get you out to your desired location.
There are many beautiful islands and shoals that make for perfect flat water riding. Ride the slickest flat water you have seen on the back side of a shoal. No trees to obstruct the wind, just good old sand above the water that makes a perfect kiteboarding playground.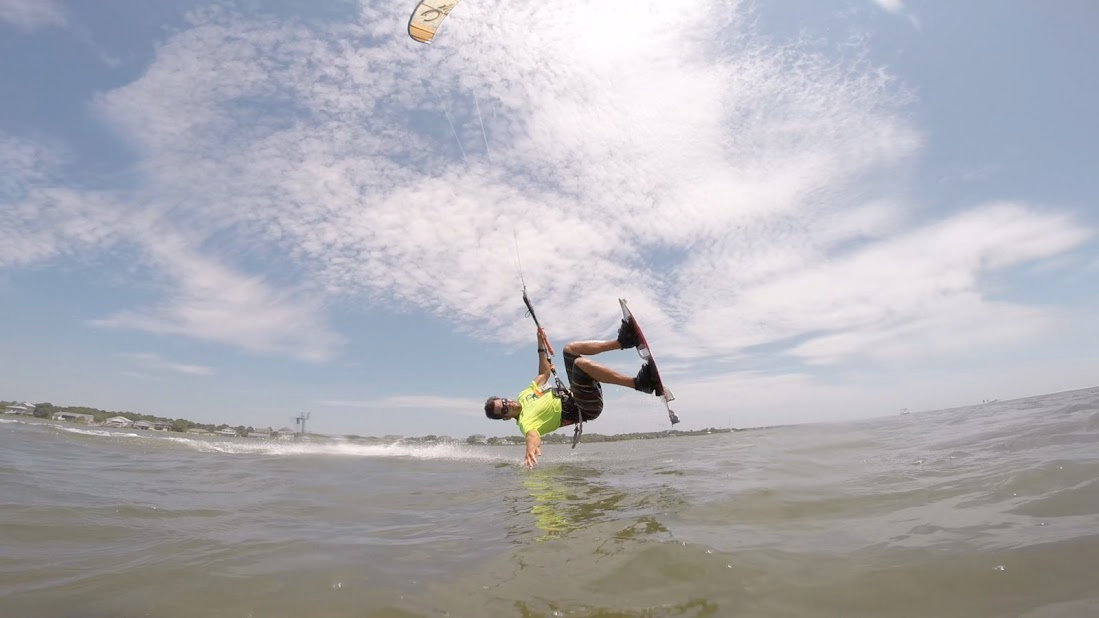 Getting to this relatively undiscovered area is pretty easy. There is an airport within 35 miles and there are plenty of options for lodging. Once you arrive in the Atlantic Beach area you will be amazed at the beauty of it. With water lying everywhere and beautiful bridges all around, there is plenty to keep your eyes busy as you drive to the beach.
Arriving at the beach you will find many privately owned homes and Condos that are rented out by the week. There are plenty of public access points if you do not want to pay up and get a place on the ocean.
Every kite surfer, or kiteboarder hates to think of the wind not blowing, but we all know that even the windiest places in the world sometimes go a week without wind. Should you get a couple of non windy days there will be plenty of activities you can indulge in.
The Atlantic Beach area offers some world class diving with many top notch dive centers that can get you to the best wrecks. Atlantic Beach also offers some great surfing, fishing, kayaking, stand up paddleboarding and many other outdoor adventures.
If you want a break from the water there are lots of non wind land lubber activities that are to be enjoyed in the area. There is a free skate park, indoor laser tag arena, movie theatre, and aquarium.
Find out why everyone who comes to Atlantic Beach makes every effort to get back as soon as possible. The relaxed atmosphere and southern hospitality are just a couple reasons Atlantic Beach, North Carolina should be your next kiteboarding destination.
If you like seeing wild horses, dolphins everywhere and some of the purest islands anywhere, then take a trip to the Crystal Coast.
Come on out to Atlantic Beach, North Carolina and get a taste of something delicious.