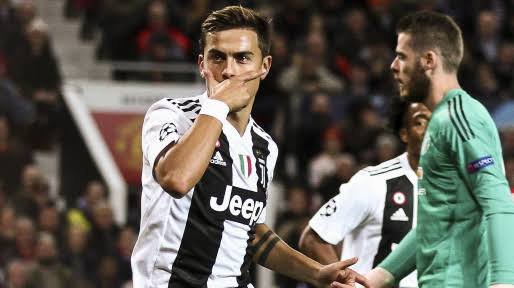 [Source]
---
Football has changed and evolved. I don't know if this is a good thing but then, there is always a positive to everything as well as the negative too. Gone are the days where your wages increase as your influence on the pitch increase. Even bench warmers now would love to cash out on big wages when they notice the desperate attempt to sign them, especially if the paying club is a wealthy one.
Manchester United as we all know are no longer on the competitive level they once were under Sir Alex Ferguson and it is understandable that they made a huge mistake by luring players in with heavy wages rather than build structures. Most players would rather go to where the wages are high and that has been the case with United who has been in and out of Champion's League and yet they still command great attraction for players due to the tradition and of course, the heavy wage demands.
Paul Pogba definitely wants out and as we all know, he is acting bigger than the club. Manchester United lost their ways already when they couldn't even sanction Lingard and Rashford for their theatrics over the holiday. The United I know would have docked them of their wages for a week or two. This has given the players free hands to do whatever they want to do and this has made the players lose regards for the club.
Imagine back then, Pogba openly saying he wants to go and he is still in the club. Imagine Lukaku doing half of what he has done regarding transfer speculations back in the day and the club won't ruin his career already. They act now without thoughts and regards which is why United are in a deeper mess.
I think they won't get there in a sudden flight but they are trying to do it step by step till they can command that respect again. I feel it was the right decision for them to pull the plug on Dybala's deal due to the higher wage demands and uncertainty about his adaptability to the Premier League. They are still paying heavily for the mistake made with Alexis Sanchez.
If a player is not interested in joining you, then there is no need to lure them with the fee because the motivation would always be about money and not about the love for the club. Gone are the days where players would take a pay cut just to show love and loyalty for a club.
I remembered Paul Scholes telling Moratti of Inter Milan then that he would have to buy Manchester United for him to play for him. Loyalty is gone in football and it is all about how much they can get out of it since we all know that their career is not for such a long time. I am not blaming them nor questioning their choices, but I am only pointing out how football has changed.
I still feel the decision to cut the ties with Dybala's deal is a wise one. We don't need another money grabber regardless of how good he might be. The structure needs to be balanced and the younger players should be given hope too. Wage bill should be increased based on performance and not just based on name, except you are Ronaldo and Messi because only these duo can be as decisive as you want them to be. They keep rewriting history and others can command that respect when they have gotten to half the level these players are.
This post was posted through @sprtshub and it first appeared here
---
Thank you for your time.
---
My pen doesn't bleed, it speaks, with speed and ease.
Still me,
My tongue is like the pen of a ready writer.
Olawalium; (Love's chemical content, in human form). Take a dose today: doctor's order.
---
Request:
Hello everyone, How are you all doing today? Wanna keep up with what @tangerinetravels are up to? Kindly subscribe to their channel on YouTube, click like on their videos and in Maddie's voice "Gong that bell", so as to be notified every time they post new videos.
Their progress on YouTube has been so impressive, I would love you to be a part and be another reason to make them push further. Thanks in advance.
---
Follow @sprtshub, @stach and @stach.pay to keep up with the amazing stuff going on in this amazing community. Decentralizing the offline and making impact everywhere. I am glad to be a part and it would be nice if you would too.
Join the discord server here:
https://discord.gg/ryA7BBE