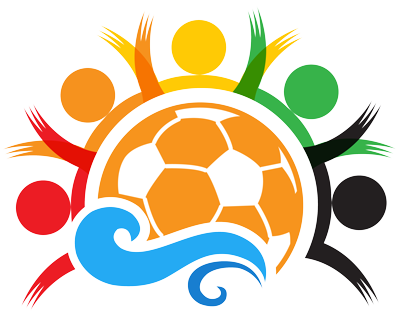 image source
The international football tournament "Aceh World Solidarity Cup" will provide 85,000 US Dollars reward or approximately 1.3 billion rupiah.
The Aceh World Solidarity Cup or AWSC tournament will be held at Harapan Bangsa Stadium, Lhong Raya, Banda Aceh from 2-9 December. This event will be enlivened by four countries that Indonesia, Kyrgyzstan, Mongolia, Brunei Darussalam.
AWSC 2017 Promoter, Simon Batara mentions, the committee provides a great prize for the event with a range of 1, 3 billion rupiah.
Regarding the participants, said Simon, the committee has pocketed a reply letter from the country of candidate who has expressed readiness. "We also continue to coordinate with PSSI related to technical preparation, as well as television which will broadcast AWSC 2017," said Simon.
He said the teams that are hosted by the hosts (Indonesia) are not so popular at FIFA's international football levels, the three opponents should not be underestimated.
Call it Kyrgyztan. State of this Soviet Union, is in the 120 positions of the world. That is, ranking FIFA, Kyrgyztan better than Indonesia which is still stuck in the world rank 165. While Mongolia and Brunei Darussalam far below Indonesia.
Mongolia is currently ranked 197th in the world, while Brunei is slightly better by perched in 184th place for FIFA rankings. "Regarding the match schedule until now still matured committee," he said.
---
| AWSC 2017 participants | FIFA rankings |
| --- | --- |
| Kyrgyztan | 120 |
| Indonesia | 165 |
| Brunei Darussalam | 184 |
| Mongolia | 197 |
---
Chairman of the AWSC 2017 committee, M Sakdan Abidin added, the committee in Banda Aceh continues to finalize the preparations for the event that international bertarap it. "The preparation will continue to be standardized and we want to really make the participants comfortable and happy in Aceh," he said.
Because Sakdan continued, the tournament was held as a realization of the world solidarity towards Aceh that had been hit by the tsunami in 2004.
This article I have also for Waspada Daily, where I work and also for the site committee; tsunamicup.id
| AWSC 2017 Gifts | |
| --- | --- |
| First Winner | 50,000 US Dollar |
| Second Place | 25,000 US Dollar |
| Fair Play Team | 5,000 US Dollar |
| Best Player | 2,500 US Dollar |
| Top Score | 2,500 US Dollar |
---
Previous Posts
---
THANKS YOU FOR VISITING MY BLOG