#SerieA // Milan vs Udinese // 1 -1
Another day, another day of football, today for the Serie A played against Milan Udinese played at home, remembering that Milan comes to lose two games, one with Inter and another with Sampdoria. Difficult situation for the rossoneros who hope to add taking advantage of an opponent we say affordable.
A first time quite dominated by the local as expected with a couple of occasions but nothing very alarming, that until the minute 44 in a play where Cutrone takes the ball down the left wing, is free of a defense. And with a center receives his attack partner Piatek that in a first shot bounces the goalkeeper, but fortunately the rebound went to his address to nod and get the goal.
1 to 0 for the local, with the goal number 20 of Piatek in the championship, to emphasize that this first time they had to leave by injury, Donnarumma that entered Reina, and the midfield player Paqueta by Castillejo.
In the second half in an action that almost ends in goal for Milan, in a corner kick play in 62, the ball goes through the whole area, there was a rejection of the goalkeeper, but it did not end in anything, well, nothing positive for Milan, because Udinese take advantage of this action to run a counter with numerical advantage, in which from the left wing kick a pass to the middle, which receives the player Lasagna to achieve the draw, practically a single action taken by Udinese .
End of the game and Milan again fails to win, in addition to getting two injured. A bad day in milano.
source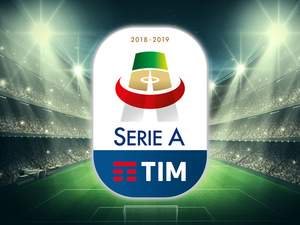 source
---
---
---
ESPAÑOL
Otro día más, otra jornada más de fútbol, hoy por la serie A jugaba el Milan contra el Udinese que jugaban en casa, recordando que el Milan viene de perder dos encuentros, uno con el Inter y otro con la Sampdoria. Situación difícil para los rossoneros que esperan sumar aprovechando que les toca un rival digamos asequible.
Un primer tiempo bastante dominado por le local como era de esperarse con un par de ocasiones aunque nada muy alarmante, eso hasta el minuto 44 en una jugada donde Cutrone toma el balón por la banda izquierda, se logra librar de un defensa. Y con un centro la recibe su compañero de ataque Piatek que en un primer remate le da rebote el portero, pero por fortuna el rebote fue a su dirección para cabecear y así lograr el gol.
1 a 0 para el local, con el gol número 20 de Piatek en el campeonato, destacar que este primer tiempo tuvieron que salir por lesión, Donnarumma que entró Reina, y el jugador del medio campo Paqueta por Castillejo.
En el segundo tiempo en una acción que casi termina en gol para el Milan, en una jugada de tiro de esquina en el 62, que la pelota recorre todo el área, existió un rechazo del portero, pero no terminó en nada, bueno, nada positivo para el Milan, porque el Udinese aprovecha dicha acción para correr una contra con ventaja numérica, en la cual desde la banda izquierda patean un pase al medio, que recibe el jugador Lasagna para lograr el empate, prácticamente una sola acción aprovechada por el Udinese.
Final del partido y el Milan nuevamente no logra ganar, además de obtener dos lesionados. Un mal día en milano.