Spanish born in Manacor-Mallorca, on June 3, 1986, professional tennis player who currently holds the number 1 position in the ATP ranking with 10,040 pts, followed by Roger Federer with 7,080 pts and Juan Martin Del Potro with 5,500 pts, who throughout his career has managed to obtain 17 Individual Grand Slam titles, surpassed only by Roger Federer with 20 titles and having managed to reach 24 individual finals and for 10 consecutive years he won at least one Grand Slam in the year.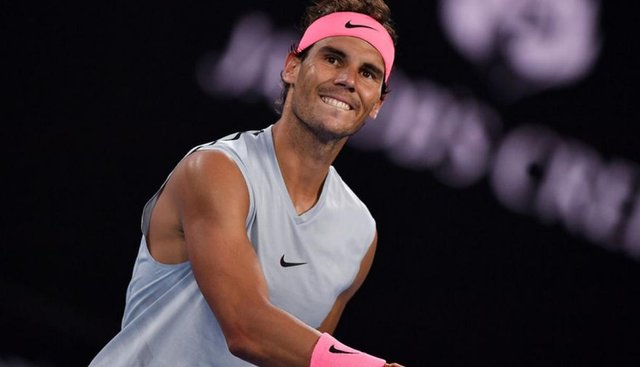 Rafael Nadal won in his debut at the Australian Open 2018. (AFP)
Talking about Rafael Nadal, is to refer to one of the most impressive professional tennis players of the Open Era, whose beginnings in his professional career go back in 2001, achieving currently 80 ATP titles, summarized in this way: 17 Grand Slam, 1 medal of Individual Gold in the Beijing 2008 Olympic Games, 33 ATP Masters 1000, 20 ATP Tour 500 and 9 ATP Tour 250, 24 individual finals and not to mention that he is the only player to have reached the Roland Garros title 11 times and the only one who at 24 years of age manages to win the four Grand Slam.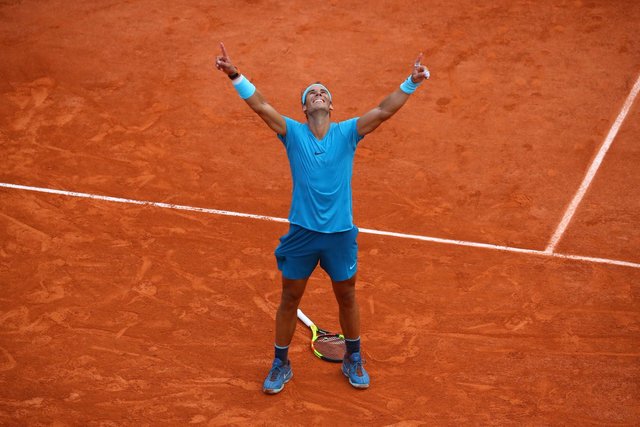 Nadal celebrates the triumph against Thiem in Paris. YOAN VALAT EFE
As a passionate tennis player, I refer to Rafael Nadal as a great athlete, which allows us to enjoy excellent games where professionalism reigns in every play and the demands imposed as a player, an excellent athlete passionate about tennis, which gives us a true show in every game.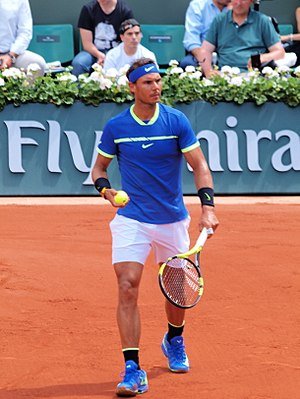 Nadal at Roland Garros 2017 would win a Grand Slam again after three years after beating Wawrinka 6-2, 6-3 and 6-1 in the final; In addition to playing good tennis throughout the tournament, he did not give up sets. Source: https://es.wikipedia.org/wiki/Rafael_Nadal
Nadal, in addition to Margaret Court, have been the only players who have won the same Grand Slam tournament in Paris eleven times, winning all the finals that I played in these tournaments in 2005, 2006, 2007, 2008, 2010, 2011, 2012 , 2013, 2014, 2017 and 2018.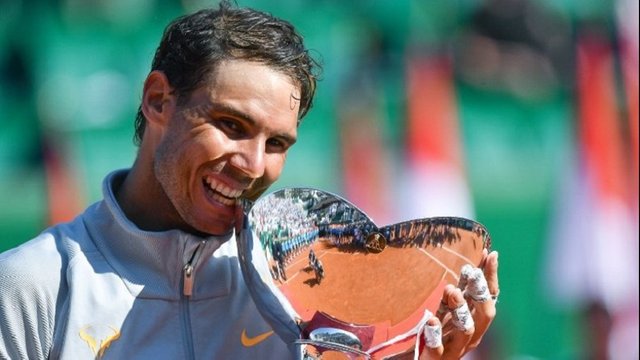 Rafael Nadal. Foto: AFP
Of the nine rivals that Nadal has faced in the Grand Slam finals, it is necessary to highlight Roger Federer, who is the only one who statistically surpasses him in Grand Slam victories (20) and in total of ATP titles (98), to Although Federer is currently in the number 2 position in the ATP ranking, being rivals throughout his career and remaining in the first two positions of the ATP ranking since mid-2005 and later after a brief interruption in 2009 until 2017, being both, the only ones that have remained for four consecutive years at the top. Nadal has triumphed in clay powder (13-2) and in hard grips (8-6) for his side Federer in hard courts (5-1) and in grass (2-1) and has faced Federer 38 times , leading by 23-15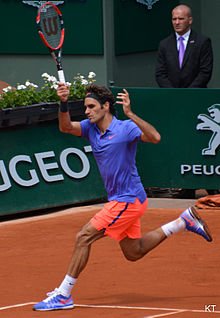 Source: https://es.wikipedia.org/wiki/Rafael_Nadal
Today Rafael Nadal continues to write his story as "La Fiera" of professional tennis, competing in the US Open 2018.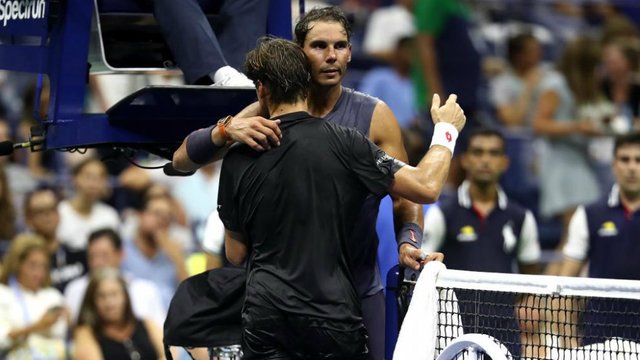 Ferrer and Nadal embrace after David retires in his US Open match. Source: Getty Images
Until next time