If my World Cup picks were any indication (and they clearly were) it is easy to see that I know absolutely nothing about soccer. Actually that may be a bit extreme. I have watched enough youth soccer games to understand the rules. I also know the names of Messi, Neymar, Ronaldo and Pele.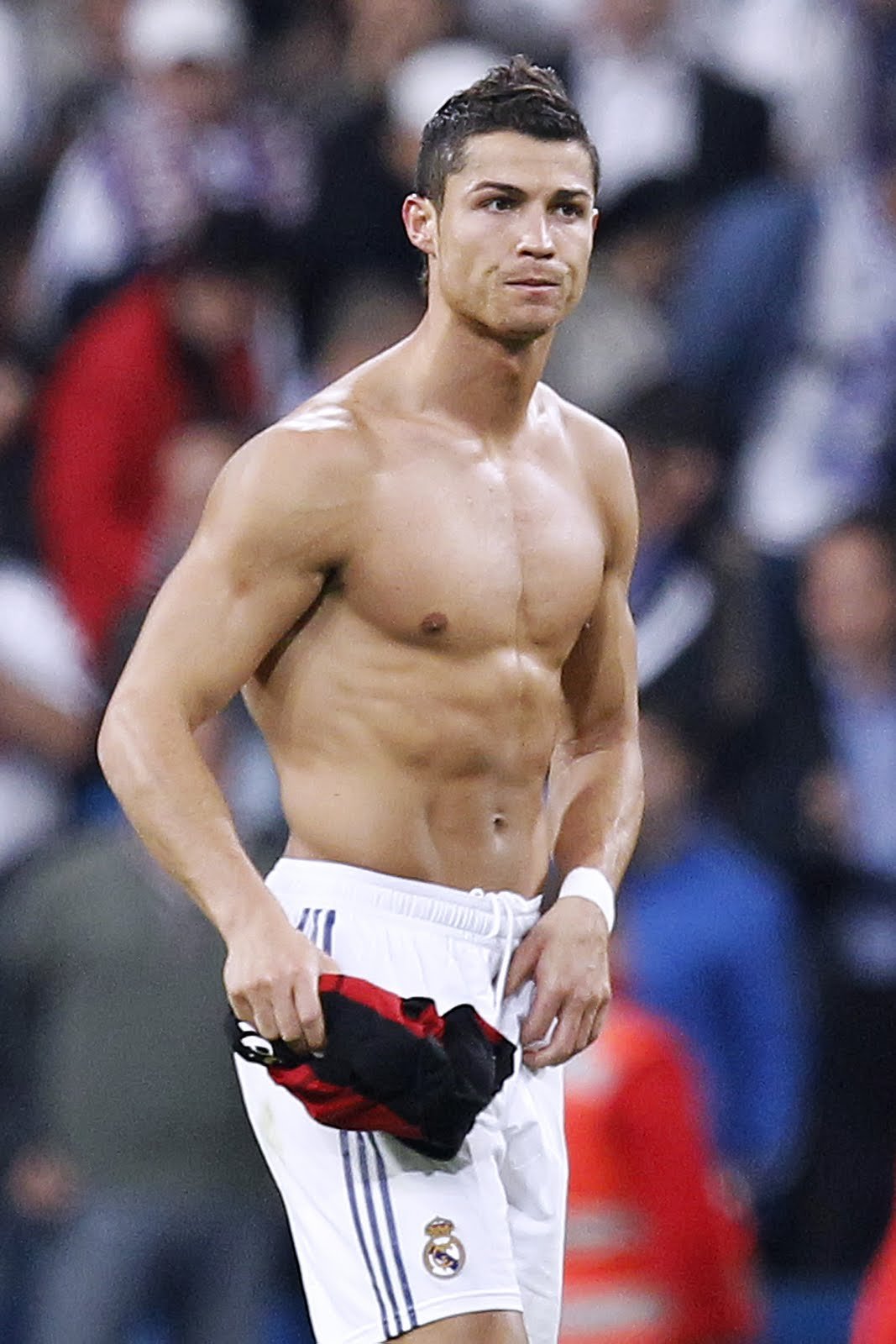 My wife made me include this picture of Ronaldo... who apparently plays soccer.
I know Messi from him being constantly criticized, Neymar for rolling around on the ground, Ronaldo from the fact that my wife wishes she could roll around on the ground with him and Pele because I grew up in the U.S. during the 1970s... and he's freaking Pele!
I know so little about the sport that in order to include some content with my World Cup picks that I had to jump in the way back machine and watch the movie Victory with my son.
A couple of of days ago, I learned something else about soccer. France (who apparently won despite my expert prediction that they wouldn't) has an up and coming young star named Kylian Mbappé. Not only is he insanely fast and athletic, he is only 19 years old! He became the youngest player to score in a World Cup game since Pele did it in 1958 when he was only 2 years old. Alright he was 17 but it is still really impressive. So Kylian Mbappé did something that got him mentioned with the most famous soccer player of all time... and I could not possibly care less.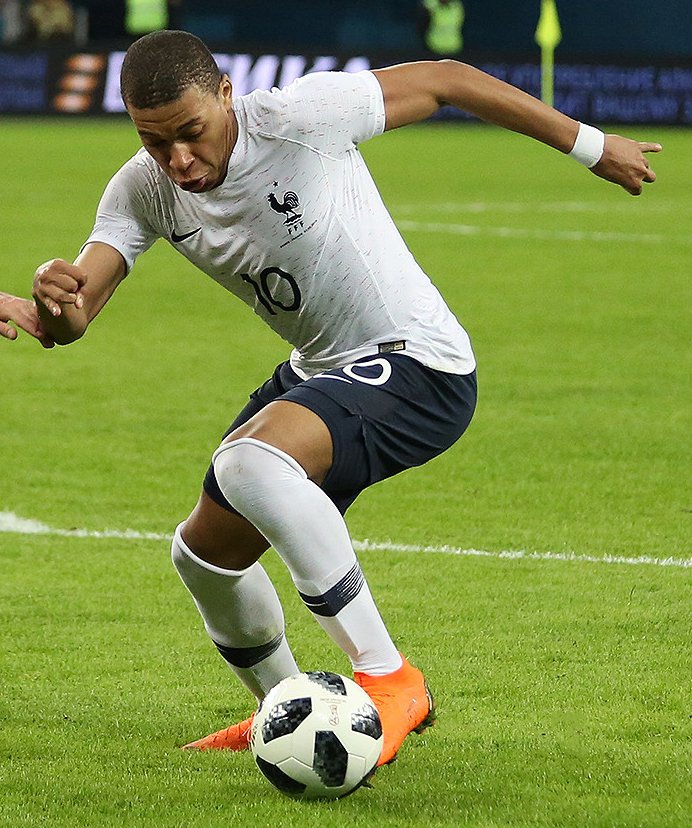 Before the World Cup, this kid was not on my list of soccer players who I could name.
Soccer is not my thing. I wouldn't have cared if Mbappé had scored from the goalie potion (like Sylvester Stallone had demanded his character do in the movie Victory. It took weeks for the creators to convince him that would be ludicrous). I probably would have just made a snide comment like, "Well the goal is the size of freaking two car garage".
If I don't care about this kid's excellent dribbling ability, his explosive acceleration, agility, quick feet, and creativity when in possession of the ball, why the heck am I wasting my time writing about him?
Well this young 19 year old just did something far more impressive and important than anything he will ever do on the pitch (I think that is what it is called).
For his role on the team, Mbappé earned $22,500 each game. He also received a A $375,000 bonus for winning the World Cup. So this 19 year old has a cool half a million burning a hole in his pocket. When I was 19, if I had $50, I would have called my friends and bought a Coors Light beer ball faster than Mbappé could make it from midfield to the goal line. I can only imagine the party this kid is going to throw with that cash. Or perhaps he'll but a sports car with it. Perhaps he'll go the route of picking up some "bling" to show off his accomplishments.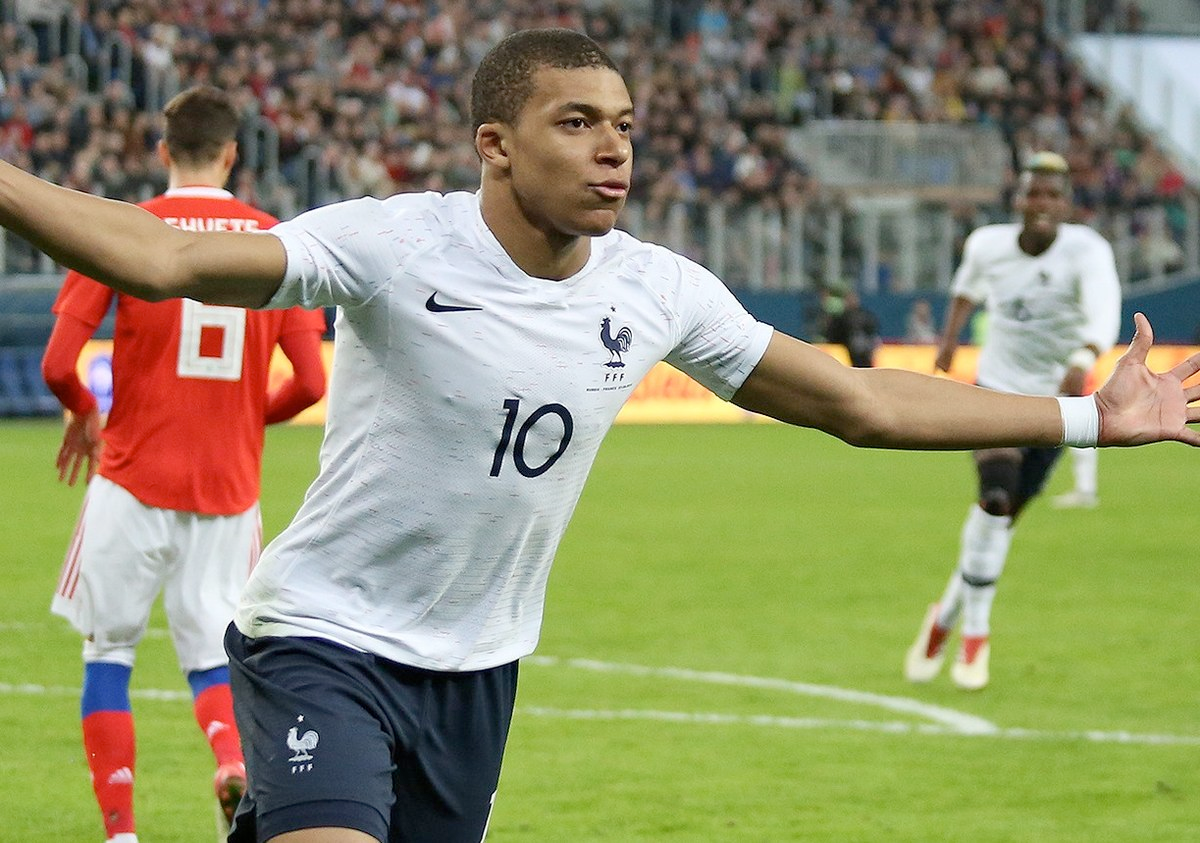 We're going to Sizzler! We're going to Sizzler!
Nope.
19 year old Kylian Mbappé is not going to spend one dime (or is it Euro) of that $500,000.
He is donating all of it to Premiers de Cordée. This charity provides opportunities for children, who are hospitalized or have disabilities, to play sports.
And its not just his money that he donates. Mbappé also gives the kids his time. According to Sebastien Ruffin, the charity's general manager, Mbappé has actually played with the kids and has found ways to encourage them.
Congratulations Mr. Mbappé! Your family should be incredibly proud of all that you have accomplished before your 20th birthday!
Oh and nice job on that World Cup thing as well.