This just in, when a professional athlete is released from a team, they do not die!
I know this is a shocking revelation considering that exactly zero players have died as a result of being released from their team... but it must be a big deal.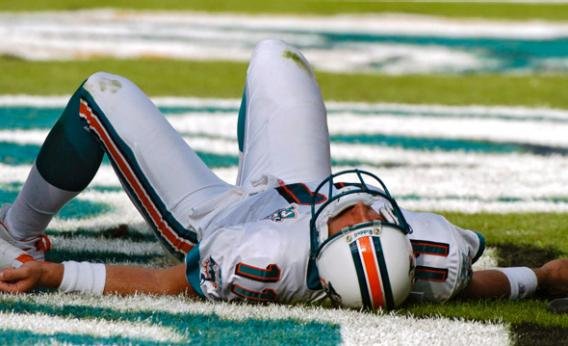 Don't worry. He's not dead. It's not like he was released by his team.
He was only hit by 900 pounds of combined muscle and anger.
Why?
Because the internet said so.
Earlier this week when I logged onto my internet (insert Simpsons joke here) in order to enjoy a few sports stories, I was met with the following shocking headlines: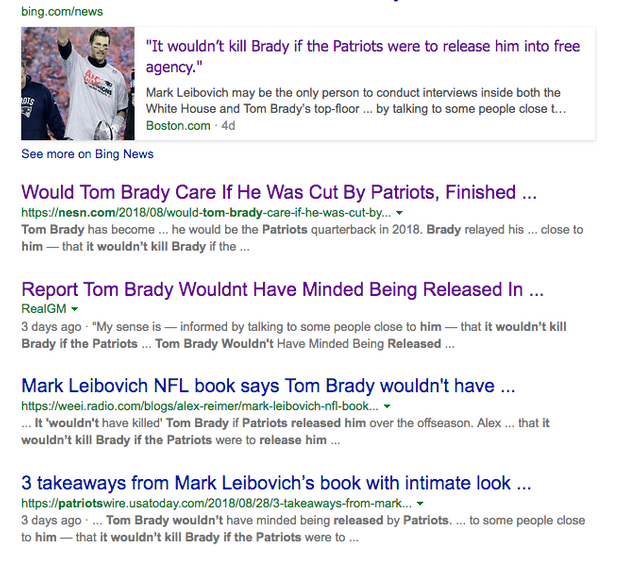 And damn it! Look at that! I actually fell for it and clicked on three of them. I am clearly a sucker.
After I did foolishly click on them, do you know what I discovered?
Absolutely nothing.
The stories were all complete non-stories. They were nonsense.
The one on Realgm.com wasted the least amount of my time. Although it was utter garbage, at least it was short garbage. Their 102 word "story" informed me of the following:
An employee doesn't get along with his bosses. In fact he is "fed up" with them.
This employee doesn't feel appreciated by his bosses.
The disgruntled employee is Tom Brady.
And "It wouldn't kill Brady if the Patriots were to release him into free agency, allowing him to control his next move."
Really? Being released wouldn't cause him to immediately clutch his chest so he could go and "join Elizabeth"?!
Wow!
What news!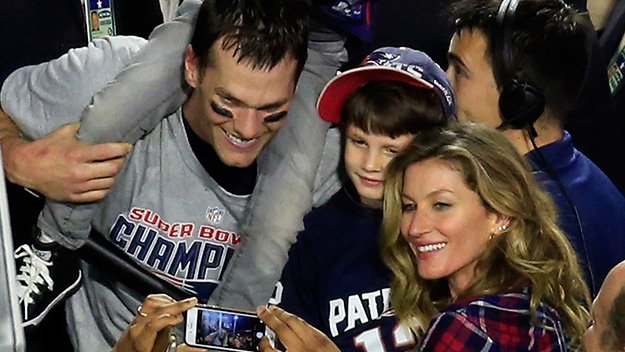 He looks pretty happy to me.
Tom Brady has five Super Bowl rings, a net worth of $180 million dollars and is married to a super model whose net worth is $380 million.
What a shock that he would not simply drop dead if he were allowed to sign with another team for over $25 million per year.
As if the story weren't stupid enough, it ended with, "Brady has since signed an extension with the Patriots, essentially securing his future with the team."
So not only did the article waste my time by telling me that Brady would not end his dream life because he were set free from working under the soul eating Bill Belichick, there was literally no chance it was going to happen becuase he had just signed an extension to stay with the team.
This kind of non-reporting is rampant in sports (and everywhere else it seems). One of my other favorites is that The NFL is facing a crisis over its humongous ratings dip.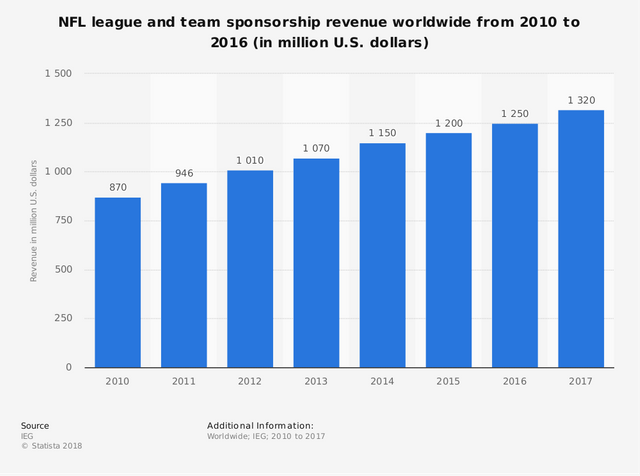 Pay no attention to this data. Just keep talking about how the NFL is floundering.
Many outlets keep reporting that the NFL's ratings were down 9.7% last year. And that happens to be true. However, what they fail to mention is that individual ratings are down EVERYWHERE. Why? There is a ton of competition for viewers. Netflix alone has siphoned off many network TV viewers. Then add in things like Amazon Prime and Youtube Red and viewers are spread out even more.
Because it is simply too boring to report a full story, these same outlets fail to mention that in comparison with all other programs, the NFL is BOOMING! Don't believe me?
In 2017, 37 of the top 50 rated shows were all NFL games. That is 74% of the top rated shows. So yes, the NFL is declining... just like everything else. It is just declining at a far slower rate than everything else. But facts are boring.
I thought sports were supposed to be a diversion from the nonsense of the "real" world.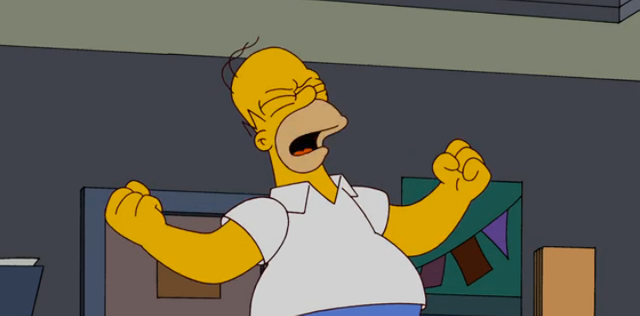 Bad sports reporting and half truths make Homer something something.
Go crazy? Don't mind if I do!
Thanks for letting me get that off my chest.
Now it is your turn.
What is the most annoying sports story you have heard, read or seen this year?
Sources
https://www.espn.com/nfl/story/_/id/21960086/nfl-television-ratings-97-percent-2017-regular-season?redirected=true
https://www.cbssports.com/nfl/news/nfl-games-made-up-almost-75-percent-of-the-most-watched-shows-on-tv-in-2017/
https://football.realgm.com/wiretap/40991/Report-Tom-Brady-Wouldnt-Have-Minded-Being-Released-In-Offseason