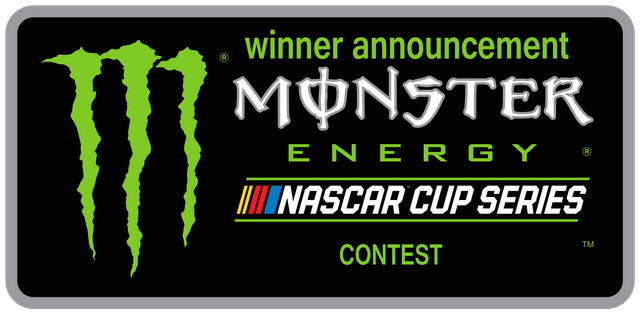 @fuentesjo3006 is the winner of the week Monster Energy Nascar Cup Series contest, I can not get any of the first three places at the end of the race, I select a total of 7 yellow balls for the jump-off which credits him as the winner.
Congratulations to the winner of the week @fuentesjo3006!
Result of the race of the week: Bank of America Roval 400, Sunday, Sep 30 2:00 PM Charlotte Motor Speedway Road Course.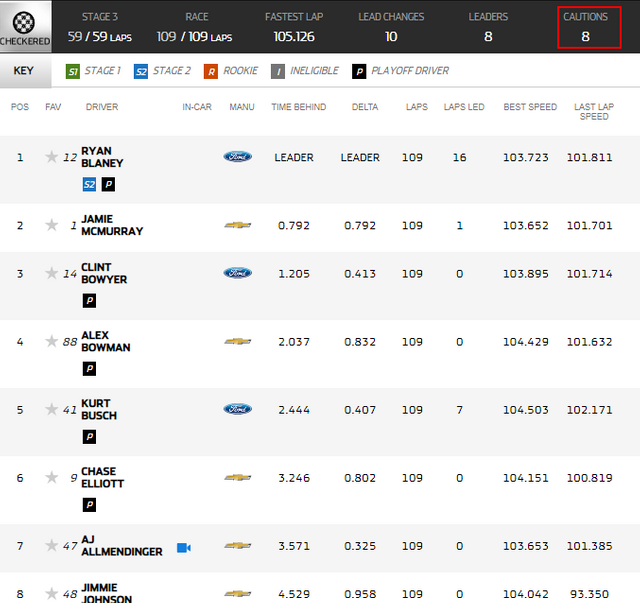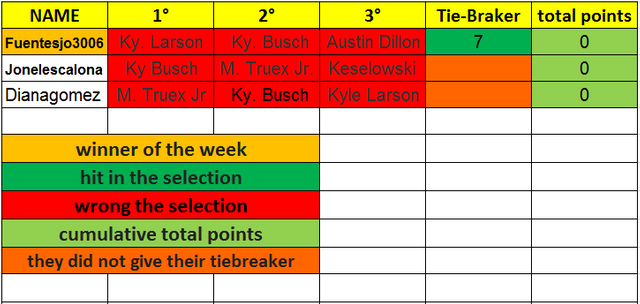 The payment of your prize will be canceled after the STEEM has been granted for this publication.
So goes the general classification for the prize of 1 SBD O STEEM after 3 races of 10.
@geytzy1995-hanna is the leader with 10 points accumulated at the end the 3 of 10 races.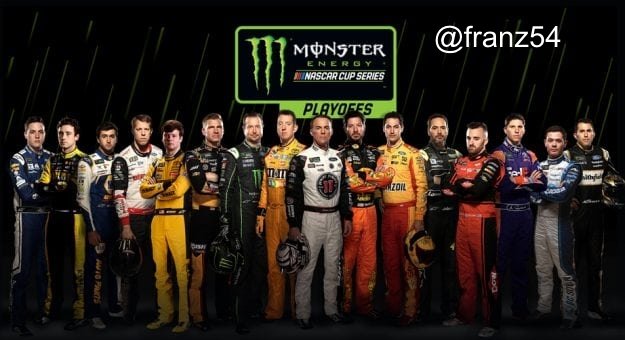 Thank you for your participation, I look forward to seeing you at the upcoming Monster Energy NASCAR Cup Series at Dover Sunday, Oct 7,Dover International Speedway,which will be published on 10/5/2018