On the Haas Teams 50th F1 race.
The Haas Drivers delivered the goods.
This was the moment the Haas team had been waiting on all year.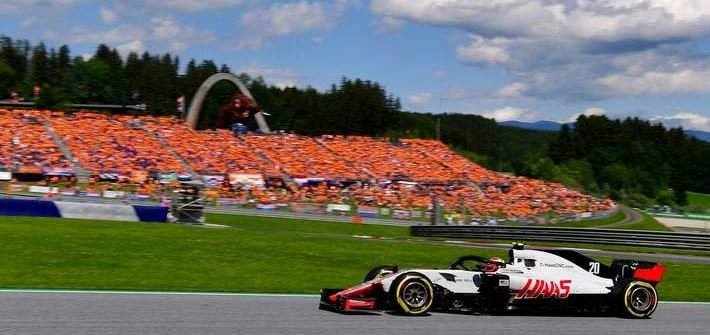 Two cars in the top ten.
Grosjean gets his Mojo back and finished in fourth place.
K-Mag pushes his car into fifth place.
22 points racked up.
K-Mag goes 7th in the Driver Championship which is fantastic.
Haas leap int 5th place in the Constructors.
Yea Baby Yea!!!!!!!!!
So all in all a great day at the office for Team Haas.
Max Verstappen won the Austrian Grand Prix by 1.504 seconds over Scuderia Ferrari's Kimi Räikkönen.
With both Mercedes failing to finish.
2018 Austrian Grand Prix | Race Highlights (You will need to watch this on Youtube)

Austrian Grand Prix: Haas Race Report
https://www.haasf1team.com/news/austrian-grand-prix-race-report-0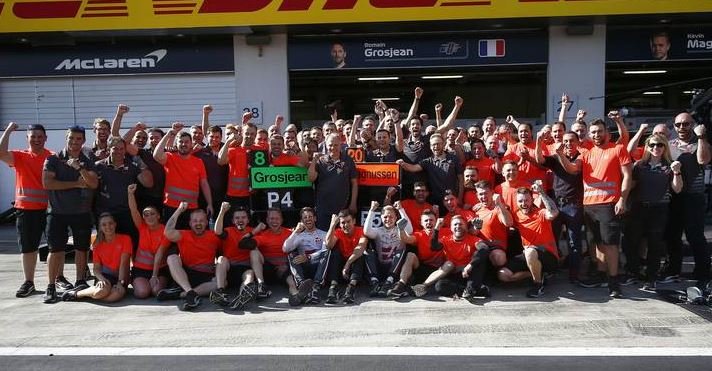 The British Grand Prix is the next stop in this F1 World Circus:
Go Haas!!! Go K-Mag!! Go Grosjean!!!!
Round 10 of the 2018 FIA Formula One World Championship is the British Grand Prix at Silverstone Circuit.
Practice begins July 6,
qualifying takes place July 7
and the race runs July 8.
Images Courtesy of EB