ALTHOUGH IT IS A MATCH OF COPA TOMORROW, BARCELONA WILL FIND ITS FIRST GAME OF 2018 WHERE IT WILL SEEK TO MAINTAIN GOOD RACHA AND INVICT.
FOR THIS DATE THEY DID NOT ENTER THE LIST OF CALLED LIONEL MESSI, LUIS SUAREZ AND INIESTA BUT IF HE ENTERS OUSMANE DEMBÉLÉ AFTER RECEIVING THE HIGH MEDICAL DOCTOR IT COULD BE SAYED TO BE THE FIRST FICHAJE OF BARCELONA IN THIS WINTER MARKET THAT RECEIVES BEGIN. THEN LEAVE THE LIST OF THE CALLED.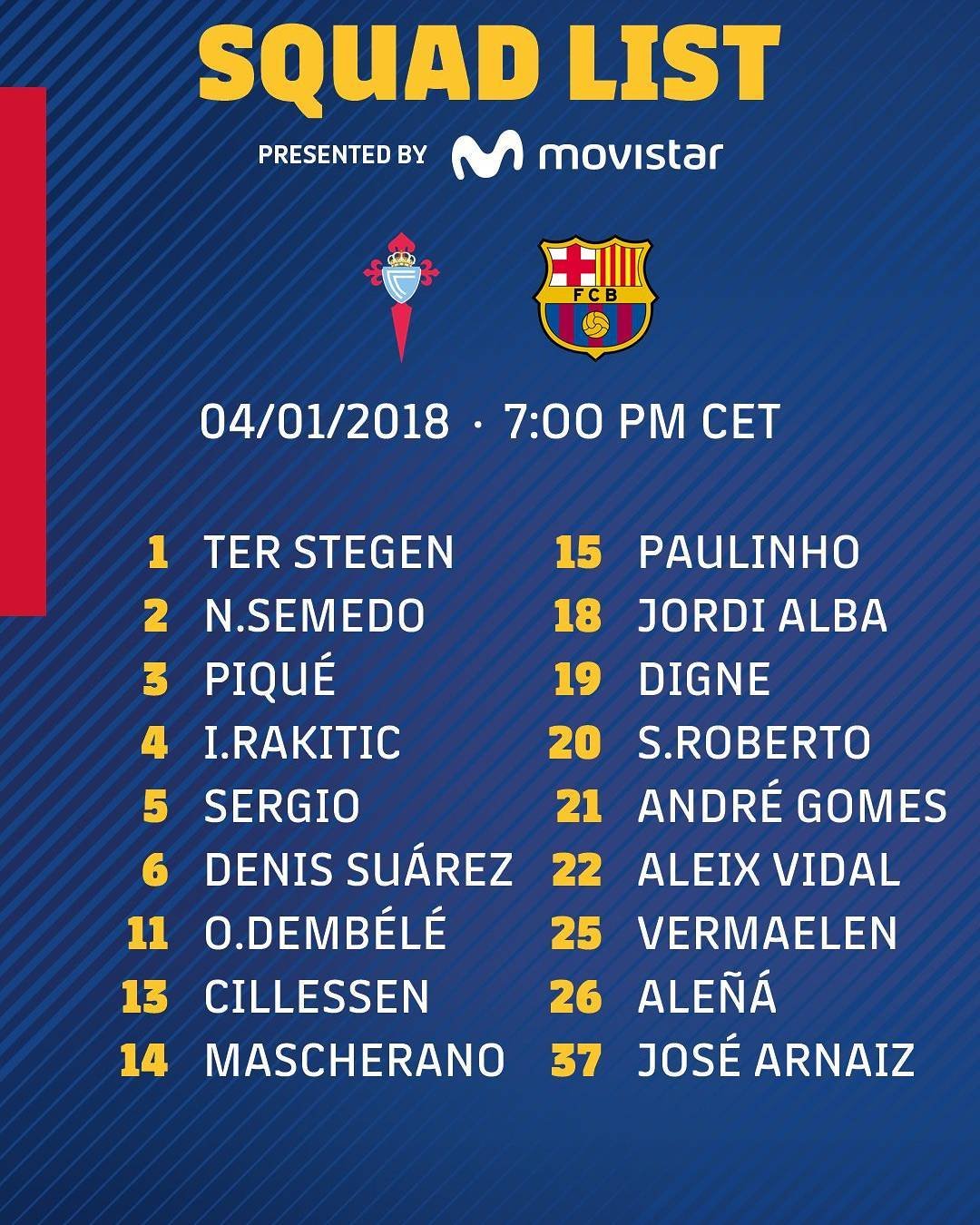 THE UMTITI AND ALCACER INJURED ARE ALREADY OUT, ALSO DELETE AND ARDA TURAN BY TECHNICAL DETERMINATION.