Gilli Danda ( Ghatika/Danguli )..One Flick - One Twist - One Shot at Enjoyment.....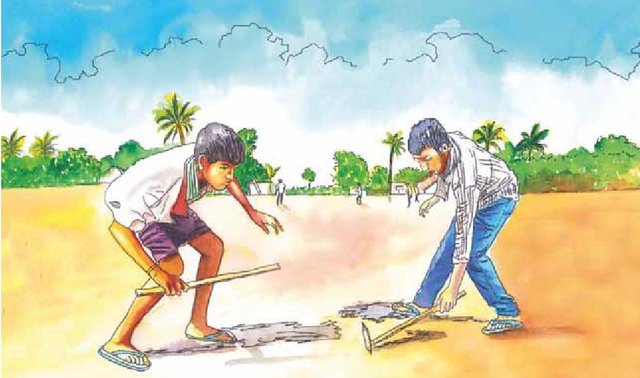 This Game is also famous as Gilli Danda is an amateur sport played in Rural India and Small Towns all over the Country.The game is played with two sticks : a large one called as Danda which is used to hit a smaller one , the Gilli.
Gilli Danda is a ancient sport , possible with origins over 2000 Years ago. The game requires the skill like hand and eye coordination , movement , calculation etc.
So, forgot the mobile games and online games , and enjoy this game with your friends to flex your Brain and Physical Fitness.