Conor McGregor: Floyd is an old, weak, bitch and you're f**king crazy if you think he wins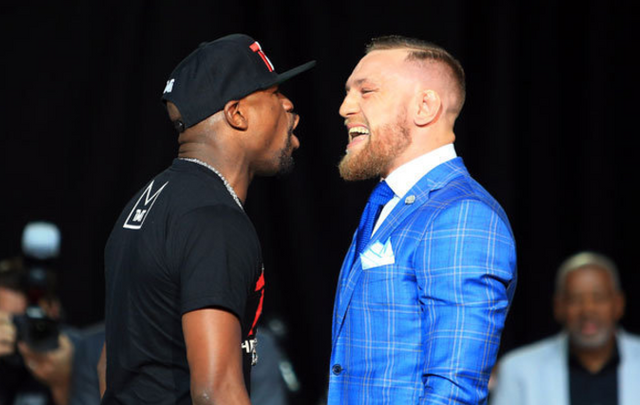 In a little under six weeks time, McGregor and Mayweather, the two biggest names in the combat sports world, will face one another in a multi-million-pound boxing match.
The second press conference of the Floyd Mayweather-Conor McGregor was an all-out attack on Mayweather. And it got very personal.
McGregor said:
"Life is so (expletive) good. How do I look? What the (expletive) is he wearing? He looks like a little breakdancer or something, a little 12-year-old breakdancer, (expletive)! What the (expletive)? He's 40! You're 40 years of age. Dress your (expletive) age. Carrying a schoolbag on stage. What you doing with a schoolbag on stage? You can't even read!
"Forty years old carrying a schoolbag. The man doesn't even (expletive) read."
I am hyped up for the fight so who are you voting for ?????????
Conor or Mr Money Floyd
;)