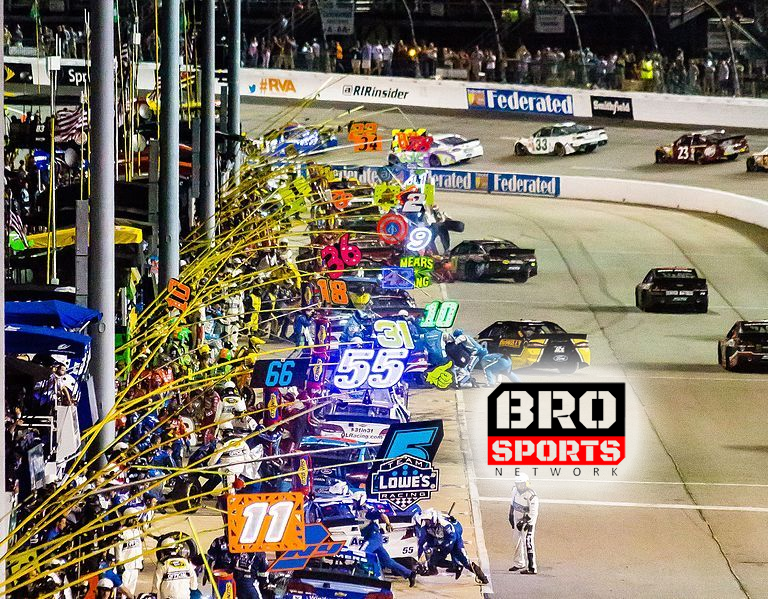 Toyota Owners 400

Richmond Raceway - Richmond, VA
Saturday April 21, 6:30 p.m. Eastern Time on FOX
3⁄4 Mile D Shaped Flat Oval
Weather: Partly Cloudy - 68°F
Previous Five Winners and Pole Sitters
| Race | Race Winner | Pole Sitter |
| --- | --- | --- |
| Summer 2017 | Kyle Larson | Matt Kenseth |
| Spring 2017 | Joey Logano | Jamie McMurray |
| Summer 2016 | Denny Hamlin | Denny Hamlin |
| Spring 2016 | Carl Edwards | Kevin Harvick |
| Summer 2015 | Matt Kenseth | Joey Logano |
The Monster Energy NASCAR Cup Series returns to Virginia this Saturday for the first night race of the season with the Toyota Owners 400 at Richmond Raceway. A total of 38 cars are scheduled to enter the event. Who will take the checkered flag at "America's Premier Short Track"?



The Favorite
Richmond Raceway is short in distance like Bristol, but that's where the similarities end. Unlike Bristol, Richmond is relatively flat like Phoenix. That's what makes
Kevin Harvick
the favorite to win again.
Harvick won at Phoenix last month for a record best ninth time and it is highly likely he will be using the same chassis at Richmond. Harvick also has a respectable reputation record when racing at Richmond with three career wins and six top-five finishes in his last ten starts. The No. 4 car has already claimed three checkered flags this season and Saturday night it will be a strong contender to nab it's fourth.
Other Drivers to Watch
Kyle Busch
has won back-to-back Cup Series races and he will keep the heat on Harvick Saturday. Busch finished runner-up at Phoenix and holds an impressive career record at Richmond. He leads all active drivers with four career victories with finishes in the top-ten fifteen times in twenty five career starts. Busch hasn't finished lower than third in the last six races. The combo of Busch-Harvick has already finished one-two three times in 2018, it could very well happen again at Richmond.
Of course, Denny Hamlin might disagree. The Virginia native has three career victories and leads all active drivers with 1,653 laps led at Richmond. Last season, Hamlin finished in the top-five in both Richmond races. He was also a contender at Phoenix with a fourth place finish. Don't forget Hamlin loves racing in his home state.
"Obviously after some unfortunate circumstances in Bristol, I'm looking forward to returning to Richmond where I know we can be competitive," Hamlin said. "This #11 FedEx team is more motivated than ever to get a win, and competing in front of my hometown crowd always adds some an extra incentive."
Clint Bowyer won the race at the short track of Martinsville several weeks ago and has been running well ever since. Of his nine career victories, two have come at Richmond. He also ran well at Phoenix this year, finishing in sixth place. Bowyer's career has been rejuvenated since joining Stewart-Haas Racing.
Kyle Larson won the last Cup Series race at Richmond back in September and was leading the pack late at Bristol before becoming the victim of a bump-and-run by Kyle Busch. He won't be afraid to move Busch out of the way in order to capture the checkered flag this week.
Joey Logano won this race last spring, but lost the automatic bid to the playoffs when his car failed the post-race inspection. He came back strong in September, finishing runner-up to Kyle Larson. He has nine top-ten finishes in his last ten Richmond starts. Logano has been very consistent this year, sitting in second place in the driver points standings despite not yet winning a race this season.
News Around the Track
Bad news and good news for the No. 17 car driven by Ricky Stenhouse Jr. this week. The bad news is the car failed its post-race inspection at Bristol due to having an improperly installed lug nut. The team has been issued a safety violation and crew chief Brian Pattie received a $10,000 fine.
The good news is team owner Roush Fenway Racing signed three-year contract extensions with Fastenal, Fifth Third Bank and SunnyD to continue their sponsorship of the No. 17 car through 2021. The three will join together as primary partners with Fastenal remaining as the anchor sponsor.
"That's huge for myself (and) that's huge for this company — really, to kind of look that far out in advance, but also to have partners that have been with us for that long," Stenhouse Jr. told NASCAR.com. "It has been a really good partnership for all of us. They all see the benefit of what we can do for them in the sport, so that's huge. It means a lot to everybody on my team."
Ford Motor Company announced on Tuesday it will bring the Mustang to the Monster Energy NASCAR Cup Series for the first time in 2019. Ford drivers in the Cup Series are currently racing the Fusion model. The Mustang has been used in the XFinity Series since 2011.
"This announcement makes me very happy," said Edsel B. Ford II, a member of Ford Motor Company's board of directors, in a press release. "Mustang is a car that is woven into the fabric of our country, and it's only right that we put it on the track in NASCAR's most visible series. I can't wait."
Ford is still testing the Mustang and plans to formally submit the model to NASCAR this summer for approval. Six racing enterprises representing thirteen teams currently use Ford cars: Stewart-Haas Racing, Team Penske, Roush Fenway Racing, Front Row Motorsports, Go FAS Racing and Wood Brothers Racing.
Enjoy The Race!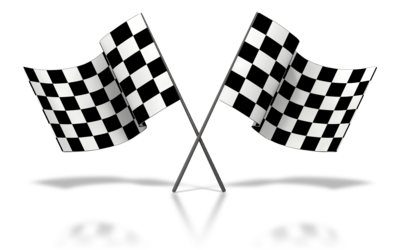 ---
Photo credits: Mobilus CC BY-SA 2.0 via Wikimedia Commons
---
Author: @chops316
Editor: @liberty-minded

---
Are you interested in writing for the BRO Sports™ team? Do you like talking about sports all day, every day?
---
© 2018 BRO Sports™ Network