The Evolution of My Fleaflicker Fantasy Football Team
Starting out the year, I was not very excited about my lineup due to a really bad draft, but still had some hope. After starting the year 1-3, it was clear some major changes had to happen. Here's how I've turned that start around into a 4-3 record and one of the stronger teams in the league.
Here's my schedule: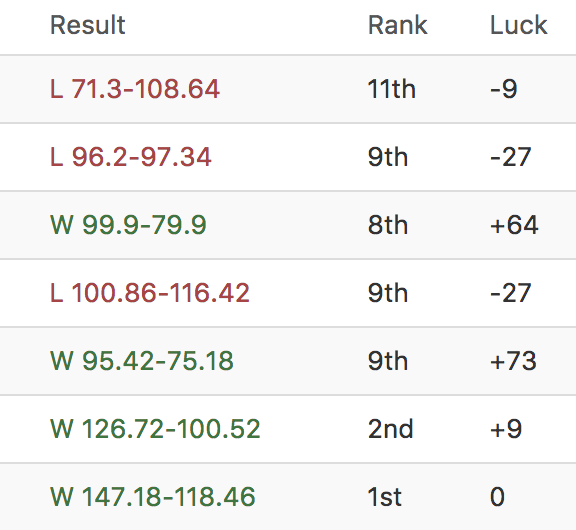 This league is a 2 keeper league and my keepers were Lev Bell and Julio Jones, which is how I ended up with 2 top 5 picks on my team.
Week 1 Lineup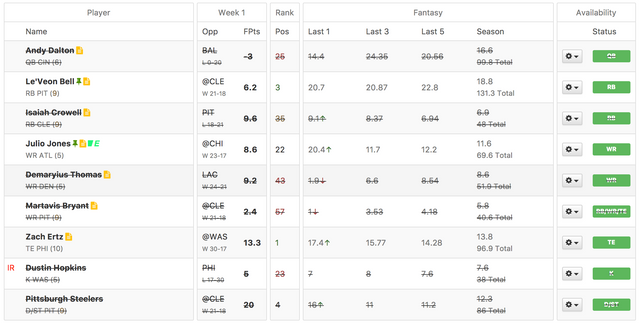 Current Lineup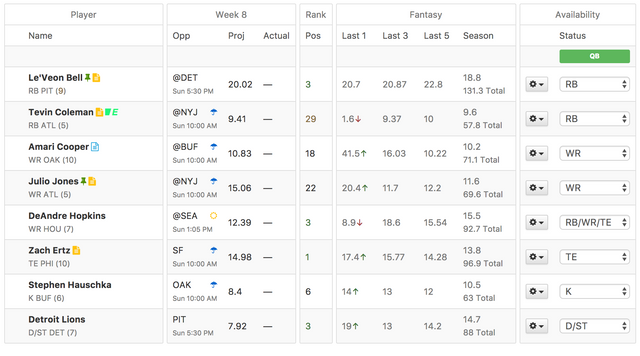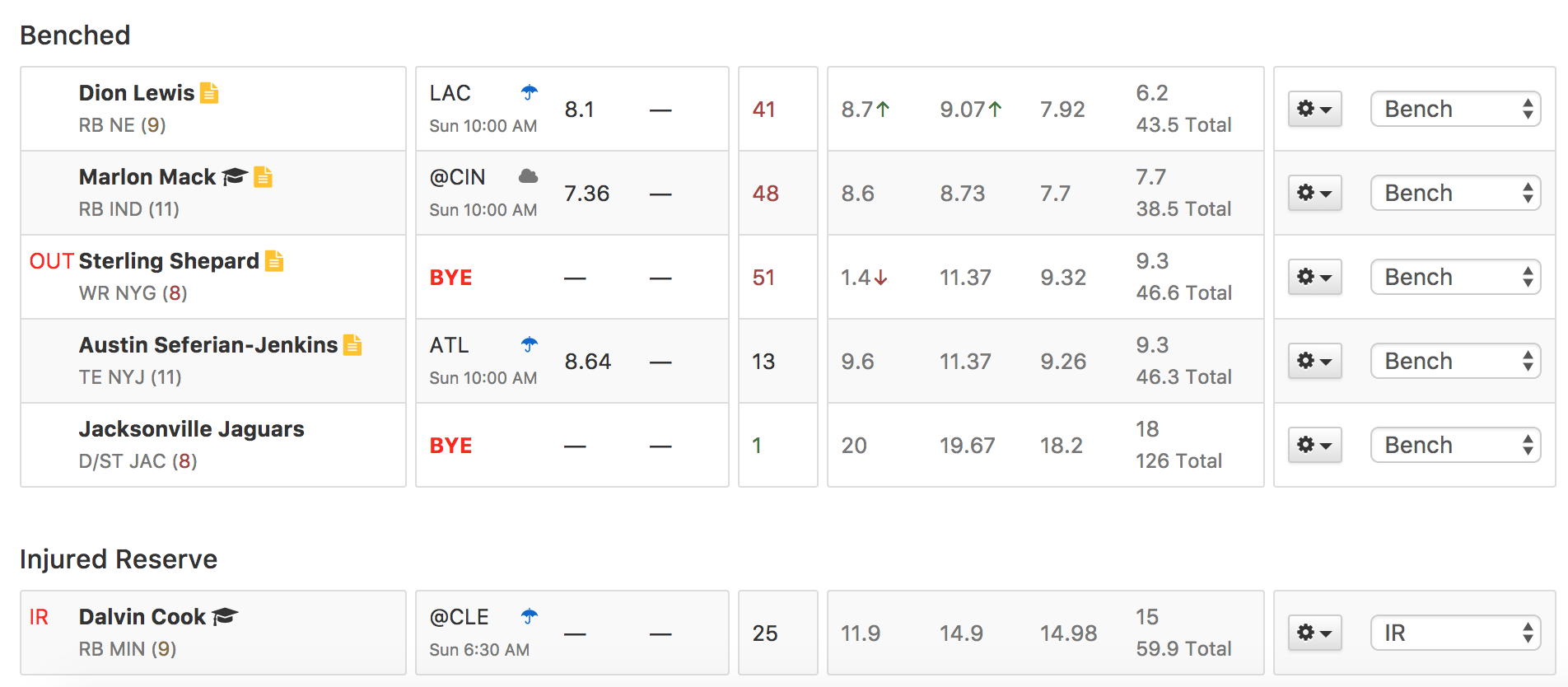 Here are the main moves that got me to this new lineup.
My biggest move of the year was a trade where I acquired DeAndre Hopkins and Amari Cooper from a RB desperate team that took Isaiah Crowell, Ameer Abdullah and Demaryius Thomas.
Dalvin Cook was acquired for a 2018 6th Round draft pick. My plan is to keep him while flipping Julio post-season for a 4th or 5th round pick.
I just traded Austin Seferian-Jenkins and Sterling Shepard for Kirk Cousins to give me a starting QB the rest of the year without dealing with anymore QB issues. My QB score is 65 points less than 2nd to bottom score. Considering both the guys I'm giving up are bench players and recent additions, I'm glad I could acquire a top 6 QB for that price.
Jacksonville Defense was claimed with my priority in Week 4
Tevin Coleman was claimed in Week 5 after someone cut him for no reason
Looking at my team now, I'm pretty happy going into the second half of the season sitting in 4th place and quickly catching up on the points.