This is just a quick and simple post to throw some love towards my team, the Brooklyn Nets. Anyone who follows the NBA already knows of the heartache it is to be a Nets fan. Well, the page has finally turned. It's a new dawn and the Nets?!? They are coming.
Last year their record ended at 28-54. Still a losing season obviously but a slight improvement over the previous season which ended at 20-62. So far through 53 games, we have matched last year's win total at 28 game. We currently are the 6th seed in the Eastern Conference playoff race with a record of 28-25...and there are still 29 games left in the season.
All of this has been accomplished with one of our best players injured the majority of the season and a slew of other huge role players out extended periods as well. We are expecting a strong playoff push from this team in the coming months, especially once our roster is fully healthy which is just around the corner.
As a fan, it's so rewarding to see something special come together. This team is young, passionate, and have all "bought in" to the culture that is being pushed there. They are a team, and one that looks to be together for the long haul.
Also a quick thank you to Magic Johnson for giving up on a young D'Angelo Russell. Your comments on him not being a leader and then trading him away to us has worked wonders as he will most likely take Eastern Conference Player of the Month honors while leading his team to a winning record. He has averaged 23.8 points, 7.3 assists and nearly four rebounds throughout the historic month. All while limiting his turnovers and adding a steal a game.
Biggest nod though goes to him finally getting the nod to the All-Star team. Congrats to him, the orginazition, and the entire fan base.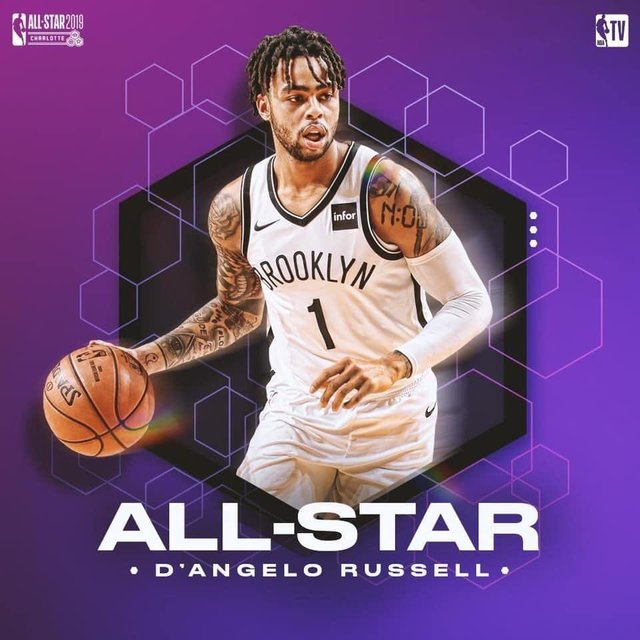 Can't wait to see how we fare in the playoffs!!!
Any other NBA fans here?!? If so, what's your team???
Blewitt
Posted using Partiko iOS