Hello everyone!
good night friends today we continue with our list of the best soccer stadiums in the world.
Today is the turn of Nou Mestalla stadium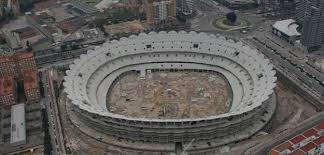 fuente
The New Mestalla (or Nou Mestalla, or futur Mestalla), still without an official name, is a future football stadium under construction in the city of Valencia (Spain) that at the end of its works will become the new field of Valencia Club de Fútbol, ​​replacing the current Mestalla stadium.
Construction began in 2007 but is paralyzed indefinitely since February 2009 with no date for the resumption of works or completion.
The project of the new Valencian stadium was promoted by the president and top shareholder of the club between 2004 and 2008, Juan Bautista Soler, to put the club at the European and world avant-garde with a stadium according to the new times and national successes and international that the club was getting the previous years.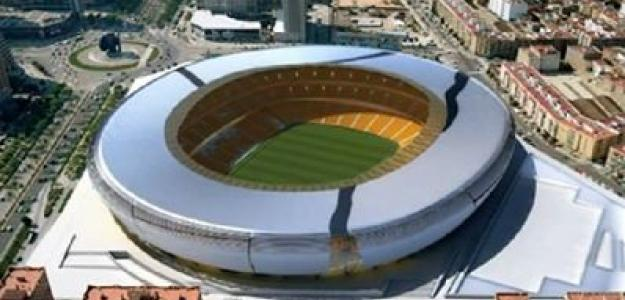 fuente
The project was presented in society on November 10, 2006 at the Prince Felipe Museum of the City of Arts and Sciences. The model of the future stadium was uncovered at the same time by the then president of the Generalitat Valenciana, Francisco Camps, and the then mayor of the city, Rita Barberá, before the watchful eye of Juan Bautista Soler. The financing of the project was to be borne entirely by the club thanks to a loan from Bancaja and the alleged next sale of the old Mestalla plots.
On August 1, 2007, work began on the plot located on the modern avenue of the Valencian Cortes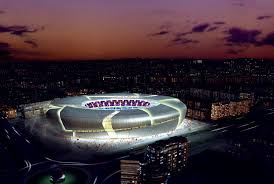 fuente