Hello everyone!
I hope that friends of steemit are of wonders on this day, this time I will publish about the Jaime Morón León stadium.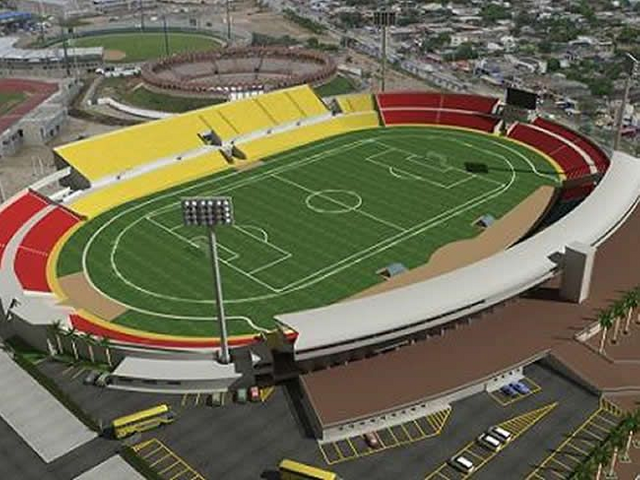 fuente
The Jaime Morón León Olympic Stadium, formerly known as Pedro de Heredia, is located in the Olaya Herrera neighborhood, sector November 11 of the city of Cartagena (Colombia). It has a capacity for 20,000 spectators. It is the headquarters of Real Cartagena, Club of the First Category B of Colombian professional football.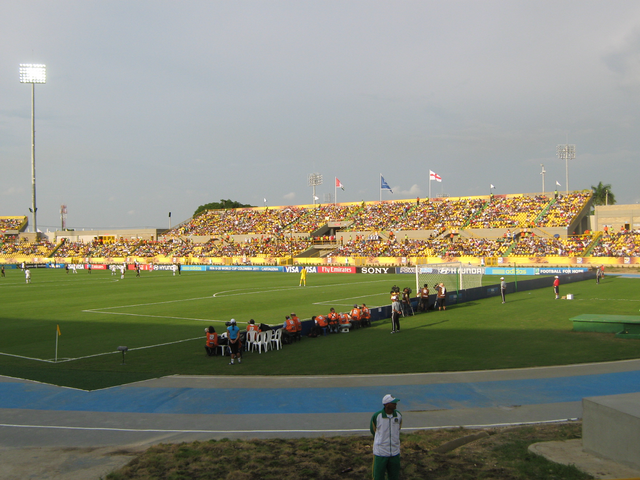 fuente
History.
Since 1958 several processes have marked its history. It was desolate, reappeared thanks to the presence of Real Cartagena in Colombian professional football and is the flagship of the "Heróica" city that hosted the XX Central American and Caribbean Games in 2006.
Since 1954 the city "Heróica" had the idea of ​​organizing some kind of national and international sports competition, for which it needed to build several scenarios that met the requirements and thus host events of that type.
In 1958 the construction of the Pedro de Heredia Sports Unit began, today with the name of Fidel Mendoza Carrasquilla, in the place where there are currently several stages such as the Jaime Morón football stadium, the Once de Noviembre baseball stadium, the Plaza of Monumental Bulls of Cartagena de Indias, the Campo Elías Gutiérrez Athletics Park, the Jaime González Aquatic Complex, the Chiquinquirá Argemiro Bermúdez Villadiego Softball Stadium and the Combat Sports Coliseum.
The design and structural calculation of the work are awarded to the engineer Guillermo González Zuleta and the architectural project to the architect Germán Samper Gnecco.
The first competitions that were organized in the capital of Bolivar were the VII National Games of 1958; but, for different inconveniences, the city could only host these events in 1960. At that time, the Pedro de Heredia Stadium, whose initial investment had been one million pesos, was not finished and for a good period it was black. In order to perform the 1960 games, the stadium had to run out of the "sun stands", without a good gramado, without drainage and with a good amount of unfinished bathrooms.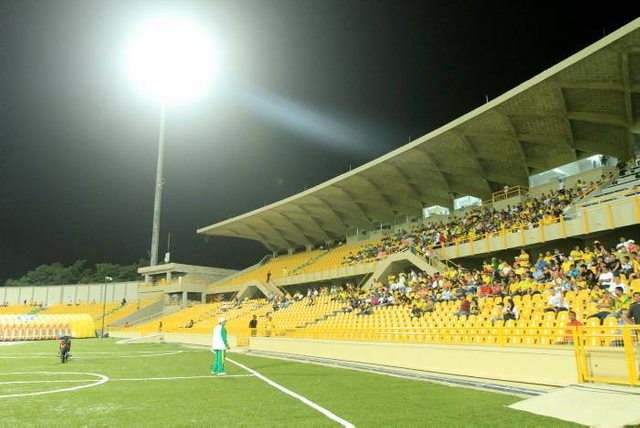 fuente