Wrestling Short News 7.04.2019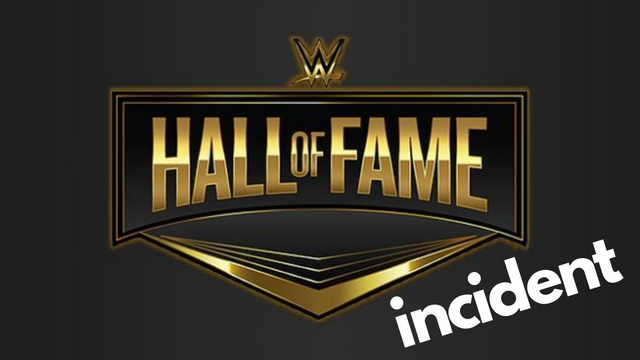 ---
Dzisiaj w nocy na ceremonii WWE Hall Of Fame doszło do incydentu w którym to pseudofan wybiegł z trybun i zaatakował 61 letniego dawnego zawodnika WWE Breta Harta. Sytuacja wyglądała groźnie, lecz nic poważnego mu się nie stało. Bret został zaatakowany od tyłu kiedy wykonywał przemówienie wprowadzające siebie i jego tag team partnera do tegorocznego holu sław. Ochroniarze wokół, w tym wrestlerzy, szybko zainterweniowali i pozbyli się pseudofana z ringu. Bret Hart dał radę dokończyć przemówienie. Trzeba przypomnieć że Hart miał w swoim życiu jeden zawał i raka z którym wygrał. Sytuacja na pewno przysporzyła mu dużo emocji. Osobą która wtargnęła na ring jest podobno Zachary Madsen amatorski zawodnik MMA który ma na swoim koncie 2 zwycięstwa i jedną porażkę. Podczas incydentu, jeden z zawodników Dash Wilder przywalił napastnikowi z pięści w twarz, tutaj można zobaczyć nagranie. Podobno mąż Rondy Rousey też dorzucił swoje 5 groszy.
---
---
Na koniec dodam że sytuacja mogła by się nigdy nie wydarzyć gdyby nie zmieniono miejsca przemówień, wcześniej odbywały się na stage'u, tam łatwo jest zdąrzyć zoriętować że ktoś chce wbiec, ponieważ wszystko jest dobrze widać, a plecy chroni ci zbudowany walltron, a w ringu możesz zostać zaatakowany z zaskoczenia od boku, albo od tyłu. Pechowe jest to hall of fame, ponieważ oprócz ataku na Breta Harta, zmarł ojciec jednej z div która miała zostać wprowadzona do Hall of Fame dzień później.
---
Source/Źródło:
Oryginalne zdjęcie zaczerpnięte do przeróbki z tej strony ,
pisząc posta korzystam ze strony Wrestlefans
filmik wykorzystany w poście
---

---
Jeśli podobał wam się post zostaw upvote, follow'a oraz komentarz. Dziękuje!!!
---
Pierwotnie opublikowano na Świat Pro Wrestlingu. Blog na Steem napędzany przez DBLOG.