Well another exciting F1 race in Shanghai.
Which saw Daniel Ricciardo the smiling Aussie whip the unsmiling Bottas/Vettel/Hammy the Hamilton Hammer.
The population of Shanghai is down as 24Million.
K-Mag - Kevin Magnussen, the Hass wonder driver is from Denmark.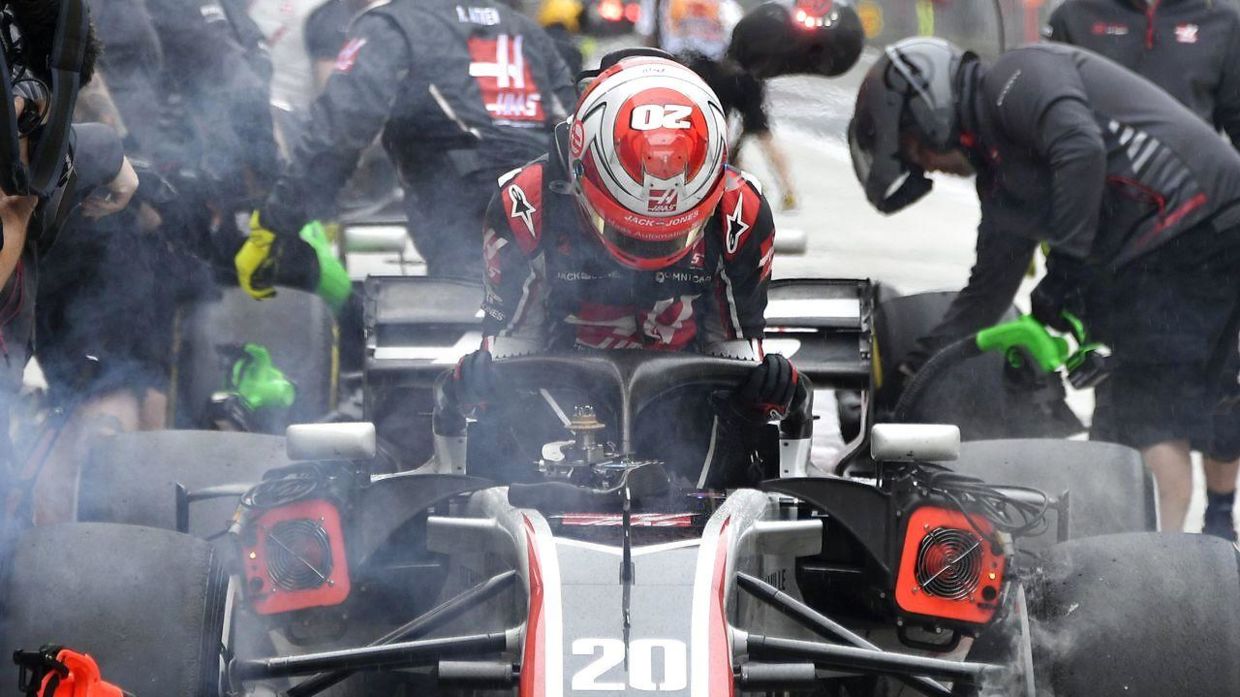 Population around 5Million.
K-Mag had a so so day at the office.
Finishing in the points in 10th place.
Last year he would have been thrilled with this.
But this year the Haas car is so much quicker and they were looking for a 7th or 8th spot.
His team mate Romain Grosjean, once again is out of the points.
As the power balance continues to shift towards K-Mag, as the teams top driver.
Voted 2 races on the trot by Formula1 the online magazine, as the top F1 Power driver.
I do not expect him to make it 3 in a row with this China result.

The Dane keeps the top spot in our rankings for the second race running after backing up his brilliant performance in Australia by equalling Haas's best ever finish with a typically punchy drive to fifth in Bahrain. That team mate Grosjean struggled to get comfortable with the handling of his car all weekend only underlines what a terrific job Magnussen did.
More on the formula1 Power ranking:
https://www.formula1.com/en/latest/features/2018/4/f1-power-rankings--magnussen-holds-off-vettel.html
As usual with F1 the rumour mill is in full force.
Alonso to Haas was one of the wilder ones.
The wages that Alonso gets would run 2 Haas F1 teams. So that was a none starter.
Magnussen to Ferrari was another.
This one has more meat, as this must be Kimi Raikenon's last year in F1.
Even here in China he looked a shadow of his former self.
Ferrari using him as a shotgun driver, as cover for Vettel, did not help at all.
But the big beast on the move has to be Daniel Ricciardo. Driving like a dream, he has his pick of Mercedes or Ferrari.
So which move will be the small stone that starts the avalanche.
In my opinion it will be Carlos Sainz, moving from Renault back to Red Bull.
And if K-Mag moves anywhere it will be back to Renault.
Now Renault have not exactly treated K-Mag nicely in their dealings with him while he was driving in their team.
They treated him like shit, to be exact. left him hanging for a contract.
Then only went back to him when they could not get anybody else.
He then signed for Haas and told Renault to get stuffed.
So no love lost between Renault and K-Mag.
You would think.
But this is F1. And it has never been known as a sport for Mr Nice guys.
Alonso caused McLaren to be fined $100Million when they where caught with their hand in the Ferrari cookie jar.
And yet he went back to McLaren.
Renault are a big works team. and if K-Mag wants to win the F1 Championship, he has to be driving for a works team.
K-Mag does have an option in his contract with Haas.
So if Renault do come sniffing around they will have to pay out some big notes to Haas to get him released.
So for me the merry go round will go like this.
Ricciardo to Ferrari.
Sainz to Red Bull.
Magnussen to Renault.
Bottas to Haas?
Ocon to Mercedes?
Pascal Wehrlein to Force India?
I had noticed K-Mag was saying nice things about Hulkenberg the other Renault driver in a recent interview.
A guy, just last year he told to, "Suck My Balls." (Make up time before the shift, perhaps)
Adding guff to the K-Mag - Renault rumor mill.
You heard it here first!!!!!!!
This is why I love this sport. The Hype, the Glamour, the $Zillions of Dosh, the rumors.
And yes the Drivy sporting stuff as well.
Next up, its that must go to place, on every-bodies Travel Bucket List its Baku!!
The 2018 AZERBAIJAN GRAND PRIX
See you There!!!!!
Read The Whole Hass China Story:
https://www.haasf1team.com/news/chinese-grand-prix-race-recap-1
Image Courtesy of FRANCK ROBICHON