Well another bad day at the office for Team Hass.
This time in Canada.
Grosjean hit a Ground Hog and then his engine exploded.
K-Mag struggled with the new bits and pieces that where upgrades for the Hass.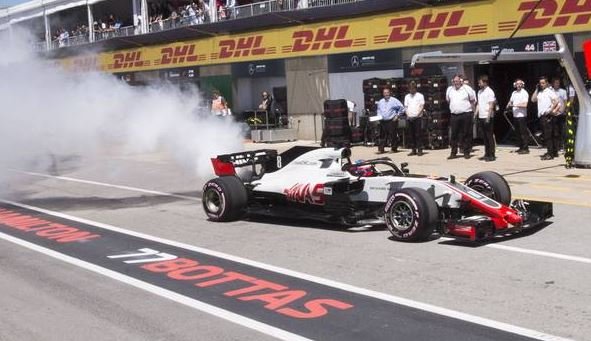 In the race Grosjean finally got his Mojo back.
And finished ahead of K-Mag for the first time this year.
Still no points here for Team Haas.
But they are optimistic for the next race in France.
As for the race it self. A pretty boring Vettel victory.
Noting much happened after the usual smash up at the start.
2018 Canadian Grand Prix: Race Highlights (You may need to go to the website)

Canadian Grand Prix Race Team Haas Recap
https://www.haasf1team.com/news/canadian-grand-prix-race-recap-0
France is the next stop in this F1 World Circus:
Round 8 of the 2018 FIA Formula One World Championship is the French Grand Prix
at Circuit Paul Ricard in Le Castellet.
Practice begins June 22, qualifying takes place June 23
the race runs June 24.
Image Courtesy of EB