A mixed bag for Team Haas in Japan on the Suzuka Circuit.
Grosjean grabs some points and K-Mag gets knocked out of the race by the up and coming young gun, and next Ferrari hopeful Leclerc.
As he miscalculated and ran into the back of K-Mag.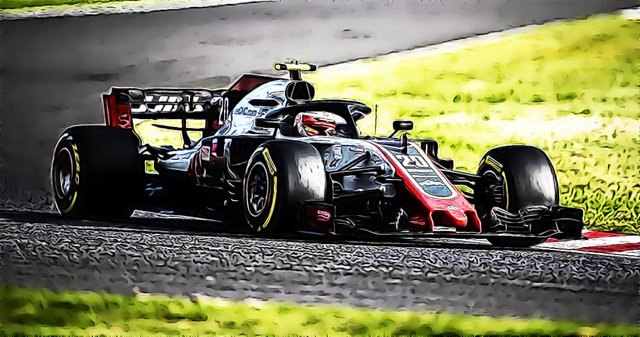 Lots of very silly stuff said about K-Mag. The guy drives to the limit every time.
Which is why Haas love him and he has a 2 year Contract.
It is a very tough sport and there are only 20 F1 drivers on the grid.
To get there you need to have some talent and a lot of dosh.
K-Mag is there on his talent alone.
Anyway in the race itself Ferrari dropped the ball yet again and the Hammer Hamilton wins again again.
Vettel has had so many chances to win races with Ferrari and yet screwed it up, over and over.
His time at Ferrari is running out methinks.
Verstappen manages to smash into both Ferrari's and still finish in third spot.
Bottas as the great eternal wingman, gets second place.
I would expect him to give way for Ocon in 2020. Unless something exceptional happens.
2018 Japanese Grand Prix: Race Highlights ( Watch on Youtube)

Japanese Grand Prix: Team Haas Race Recap Oct 7, 2018
https://www.haasf1team.com/news/japanese-grand-prix-race-recap-0
F1 World Circus is back in the USA
Go K-Mag!!!!! Go Grosjean!!!!!
Round 18 of the 2018 FIA Formula One World Championship
Is the United States Grand Prix at Circuit of the Americas in Austin, Texas.
Practice begins Oct. 19,
Qualifying takes place Oct. 20
And the race runs Oct. 21.



Image Courtesy of Martin Bureau