And so we near the midterm break in this very exciting F1 World Championship.
And the Reign of Hamilton was helped, you've guessed it, by the Rain in Hockenheimring.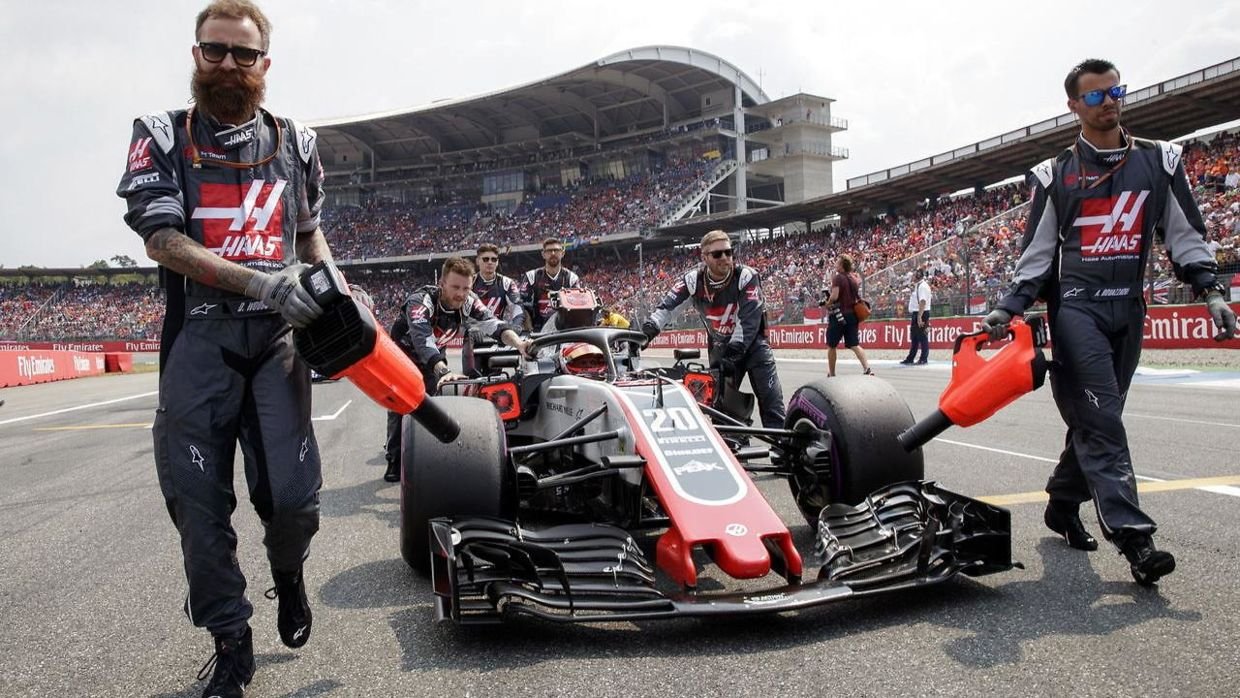 The Fantastic Team Haas nearly had a double Top 10 finish.
But alas the rain threw a spanner in the works.
Grosjean drove the race of his life, in an effort to keep his seat, finishing 6th.
K-Mag went from a sure thing 5th place, to finish out of the money in 11th.
Bollox!! Bollox!! Bollox!!!
I can't disguise it. I am a big K-Mag fan. And love to see him do well.
Maybe next time.
And the rest: Yes Vettel threw it away and the Hammer Hamilton powered his way from 14th to get a great win.
He will have to be compared with Senna & Schumacher now. After that drive.
A riveting race and worth a watch. If you enjoy fast cars and great drivers in action.
2018 German Grand Prix: Race Highlights (Watch it on Youtube)

German Grand Prix: Team Haas Race Recap
https://www.haasf1team.com/news/german-grand-prix-race-recap
Go Haas!!! Go K-Mag!! Go Grosjean!!!!
Round 12 of the 2018 FIA Formula One World Championship
is the Hungarian Grand Prix at the Hungaroring in Budapest.
Practice begins July 27,
qualifying takes place July 28
and the race runs July 29.
Image Courtesy of Valdrin Xhemaj