US F1 Team Haas - Canada - Still Kicking Ass in Formula One 2019
Yet another bad day at the office for Team Haas.
A weekend to forget indeed. K-Mag joins the heroes at the wall of champions.
With a horrible smash up. Which meant his car had to be rebuilt over night.
It never went well after that.
K-Mag moaned about the car and was told to shut the fuck up by his Boss.
Meanwhile Grosjean gets hit by a flying piece of plastic.
If Grosjean didn't have bad luck he'd have no luck at all.
In the race Vettel cracked and made a mistake which resulted in a 5 second penalty.
Which meant Hammy Hamilton wins the race.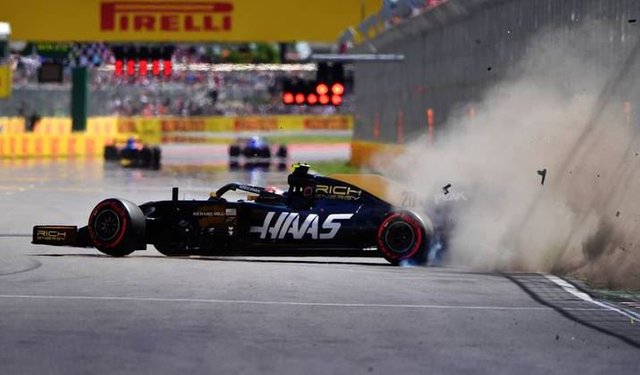 2019 Canadian Grand Prix: Race Highlights (Watch on YouTube )
2019 Canadian Grand Prix: Team Haas Race Recap
https://www.haasf1team.com/news/canadian-grand-prix-race-recap-2
Mercedes driver Lewis Hamilton scored the victory despite crossing the finish line behind Sebastian Vettel of Scuderia Ferrari, the pole sitter who led all 70 laps today but was assessed a five-second penalty for a lap-48 incident with Hamilton. It was Hamilton's 78th career victory, his fifth of the season and his seventh at Montreal – more wins than he's recorded at any other track. Charles Leclerc made it the season's first double podium for Scuderia Ferrari with his third-place finish behind Vettel's adjusted runner-up result.
Next up in the F1 World Circus:
The 2019 FIA Formula One World Championship
The French Grand Prix June 3
Circuit Paul Ricard in Le Castellet.
Image Courtesy of EB