After a fantastic qualifying it was back to reality for K-Mag on race day.
The Haas Car says no. And he finished behind the Williams.
Its got no faloorum, its lost his ding doorum as an Irish song goes.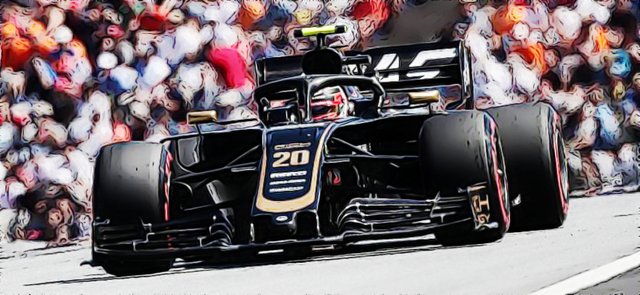 Will they ever get it back. We just hope so.
It's a long way to the top when you want to rock and roll.
It turned out to be a fantastic race between Red Bull & Ferrari
With Red Bull winning for the first time this year.
2019 Austrian Grand Prix: Race Highlights (watch on Youtube)
Austrian Grand Prix - Team Haas Race Recap
https://www.haasf1team.com/news/austrian-grand-prix-race-recap
Red Bull Racing driver Max Verstappen made a late-race pass of Charles Leclerc to score the victory, crossing the finish line 2.724 ahead of the Scuderia Ferrari driver.
It was Verstappen's sixth career win and second in a row at Spielberg.
Valtteri Bottas of Mercedes took the final podium position of third.
Next up for the F1 World Circus is Silverstone.
The 2019 FIA Formula One World Championship resumes
July 14 with the
British Grand Prix at Silverstone Circuit.
Go K-Mag!!!!!!!!!!!
Go Grosjean!!!!!!!!!!
image Courtesy of EB