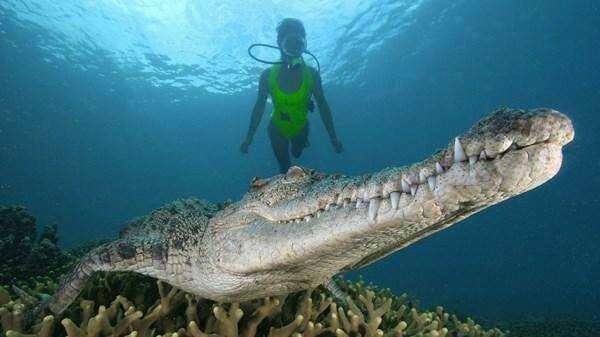 Ozy.com
Want to feel different tours and inspire adrenaline? Try to come to the lake located in the village of Paga border areas Burkina Faso and Ghana. Because in this place tourists can swim with crocodiles.
As reported by Ozy.com on April 8, 2016, in this lake is known to have crocodiles benign. Not only provide one tail, but more than 100 crocodiles are ready to accompany your holiday day.
Given the crocodiles in the lake is already tame, the people who live around the lake even let the children play or swim when crocodiles are sunbathing on the edge of the lake.
According to the growing myth of the population there believe that the crocodile is a human reincarnation. According to Ozy.com on April 8, 2016, another myth that develops that it has emerged a kind of agreement if crocodile offspring will not prey on humans as long as it is not disturbed.
So far, according to residents report, it has never appeared the incident of a crocodile that attacks humans in the lake Paga. Beyond the growing myth, many parties who argue that the crocodile contained in Paga lake is not of the type aggressive.
Apart from differences of opinion related to the existence of crocodiles, in fact residents around the lake Paga quite jelly exploit this phenomenon to attract tourists. For those who want to enjoy the sensation of swimming with crocodiles, prepare your money and your guts to visit Paga lake.
Additional referencing sources:
Http://www.ozy.com/acumen/would-you-swim-with-a-crocodile/64792