Splinterlands Announces Partnership with the WAX/OPSkins Digital Asset Platform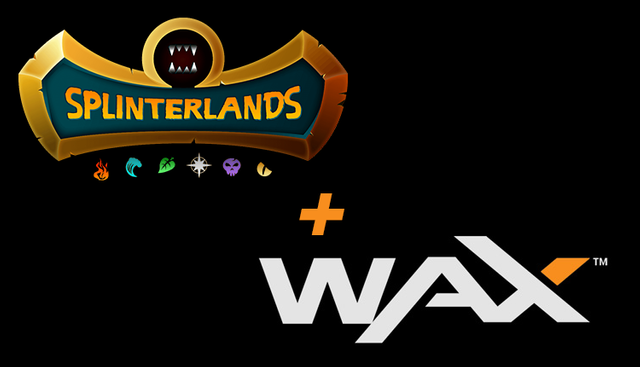 The Splinterlands team is happy to announce a partnership with the WAX blockchain and OPSkins digital asset marketplace.
As our players know, Splinterlands is one of the most popular blockchain-based games. It's a trading card game with over 2,500 daily active users and one of the most active NFT marketplaces in the world. We have already sold out of our initial Alpha and Beta card editions, and we are over 100,000 packs into the pre-release of our new edition - Splinterlands: UNTAMED!
WAX is a cutting-edge blockchain platform and cryptocurrency token which is highly focused on the field of digital assets and Non-Fungible Tokens (NFTs). An NFT is a unique, tradable, token built on a blockchain.
The WAX blockchain was created by the same people behind the OPSkins platform, which is one of the top sites in the world for buying and selling digital assets - both blockchain-based and traditional. They are especially focused on gaming and NFTs and are working to aggregate various gaming projects into one large digital asset marketplace. OPSkins has 3000+ daily active users and over 1M registered users!
Partnership
We are very excited for the opportunity to promote decentralized, blockchain-based gaming to OPSkins' large, active network of gamers, and similarly we are excited to showcase the WAX blockchain platform and token to our playerbase.
Over the next few months, we plan to implement the following new features into the Splinterlands game to allow WAX / OPSkins users to easily get involved and vice versa:
Add support for the WAX token for purchases of packs and cards on the market
Allow players to link their WAX All-Access account with their Splinterlands account
Add support for the WAX token in tournaments and run a series of tournaments with WAX token prizes
Ability to transfer cards from the game to corresponding tokens on the WAX blockchain where they can be bought and sold on the OPSkins website and vice versa
Continued Growth
This partnership seems like it should be a clear win for both parties - WAX/OPSkins are looking for user-friendly, blockchain-based games to promote to the concept of decentralized gaming and true digital asset ownership to their users, and we are looking to grow our player base by tapping into new communities of gamers.
We see this as a fantastic opportunity to achieve both of those goals, and we are looking froward to welcoming members of the WAX and OPSkins community into the Splinterlands and introducing them to blockchain technology and cryptocurrency in a fun and engaging way!
Press Release
You can read the full press release from the WAX team at the link below:
Splinterlands, Popular MultiPlayer Digital Collectible Trading Card Game, to Integrate with WAX - Business Insider

Stay tuned for more updates from the Splinterlands!
Website | Blog | Discord | Telegram | Shop