SHARE YOUR BATTLE Weekly Challenge! Win Upvotes!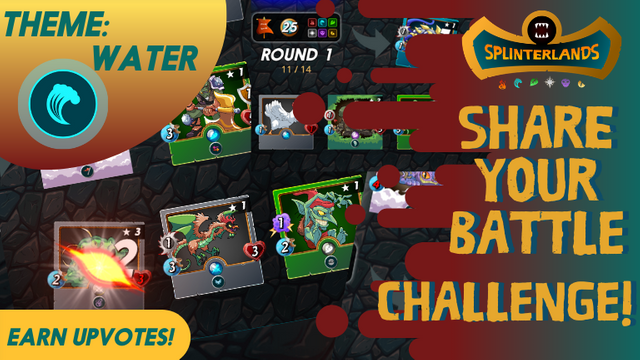 Don't forget to FOLLOW @splinterlands! We are switching over!
Upvotes still come from @steemmonsters.
Not feeling so creative? But you've been battling your heart out?!
Then this challenge is for you!
Each week we'll have a new THEME for the challenge, but always required: BATTLES.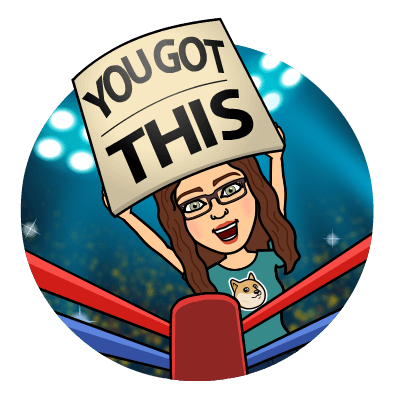 A Note from me (@carrieallen): I am LOVING how much time and energy many of you are putting into these posts! When we started this initiative there were only a handful of folks participating. Now, there are more each week! This means I'm attempting to spread the love. While you may have received 100% upvotes in the past, you REALLY need to work for those now. In attempts to keep the VP above 80% (for the best votes), you'll also notice sometimes I don't upvote right away. I'm just waiting to give you MORE.
If you ever have a question about HOW to make your content SHINE, feel free to tag me or reach out in Discord (carrieallen#9415).
Now! On to the challenge!

CHALLENGE RULES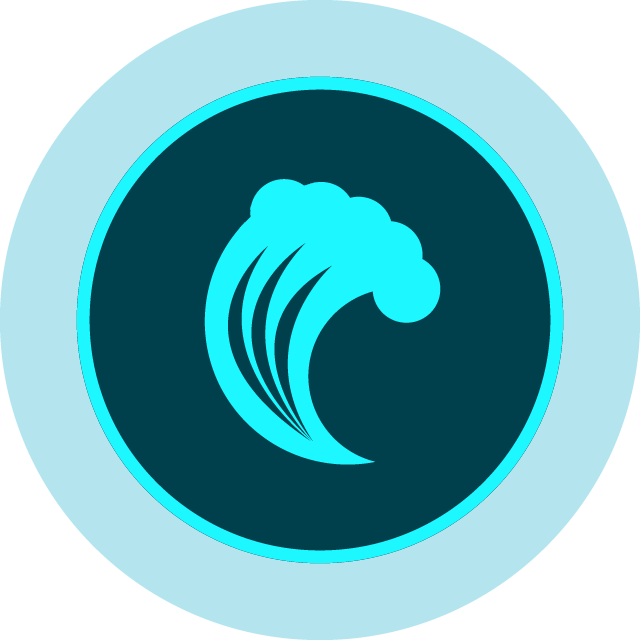 THEME: WATER
Create a post sharing a video of one of your battles using the WATER SPLINTER.
Tell us why you used the Water Splinter. Do you often? Or just for this challenge?
Tell us about your line up. Why did you place things where you did?
Did your strategy work? What will you try differently next time?
Share your post to some OTHER Social Media site. Literally ANY site. (We want more people to know the joy of playing!) TAG SPLINTERLANDS (with a hashtag #) when you share to the OTHER social media site.
Link BOTH your STEEM post and the social media site you shared it to in the comment section below.
DEADLINE TO ENTER EACH WEEK: Before current post pays out. SHARE YOUR BATTLE CHALLENGE will be posted every Monday.
WHAT YOU WIN
UPVOTES! ALL participants who follow ALL rules will be given an upvote from the @steemmonsters account. If your post is super awesome it's very likely you'll get a 100% upvote!

🐲Highlights from the Week 🐲
New? Old? Learning strategies? Click on some of the posts below! You'll learn things you've never thought of (probably).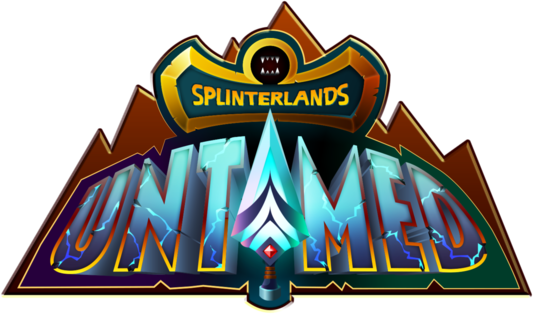 Places to learn more, connect and play!