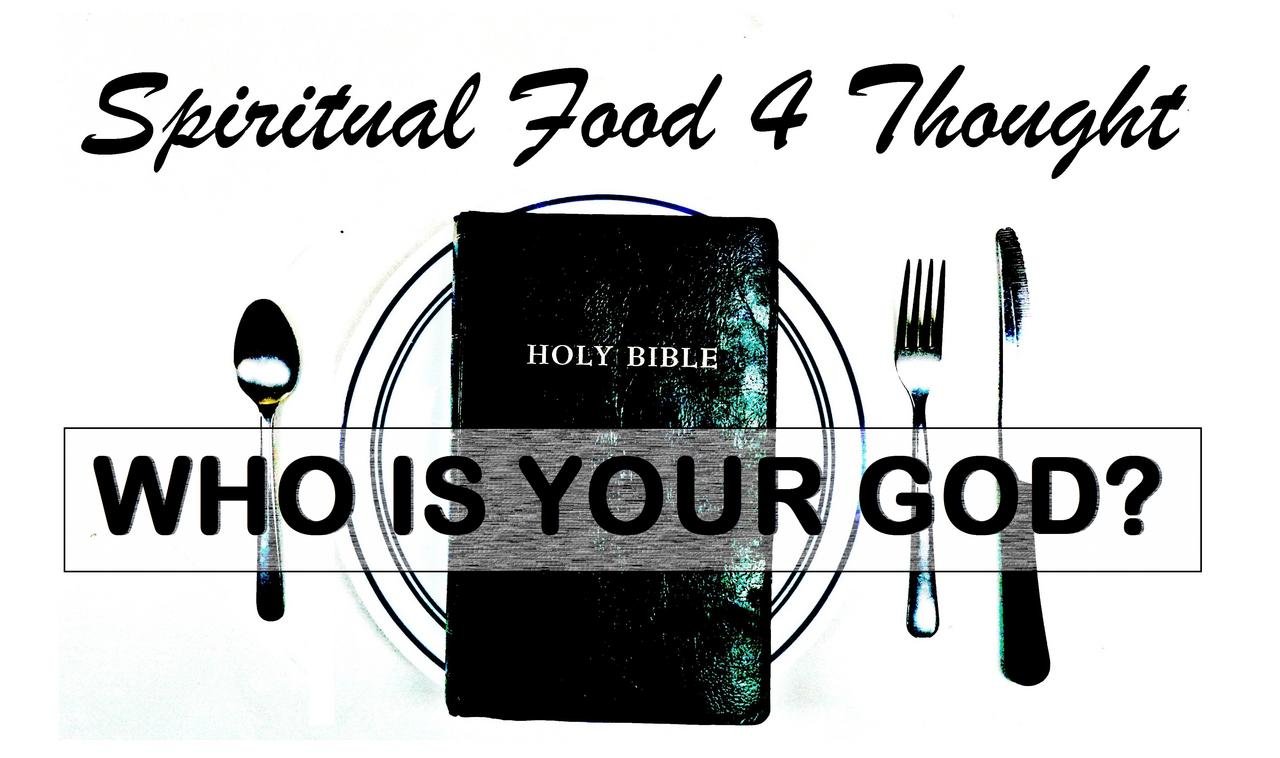 It's a good question, but I may not mean what you think.
---
Who is your God? I ask this question not to focus on Who God actually is, but instead to remind us of what is NOT God. There are certain characteristics that can only be applied to God, and to attempt to bestow these specific qualities to any other being or thing is irrational and foolish.
Certain traits that readily come to mind, such as omnipotence, omniscience, and omnipresence. God alone is all-powerful, all-knowing, and everywhere. Another part of His awesomeness is that He cannot be wrong, ever! This is true of God alone. However, a terrible evil has occurred over the millennia in Christianity, and have have allowed another to reach that zenith.
There has arisen within the sects of Christianity a standard which is not allowed to be doubted or questioned, and each sect has their own. No church or doctrinal statement is infallible. They all at least have the capability of being erroneous.

"WHO IS YOUR GOD?" VIDEO

Until next time…

GIF provided by @anzirpasai
---
Bitcoin (BTC) - 35jP794XJ1yHUaoxuQUXwGPyCuy6zyiQA5

---