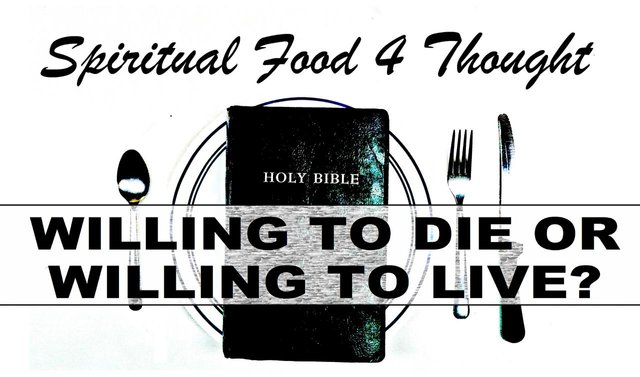 There is quite a difference.
---
Many times, people will claim that they are willing to die for their loved ones. Many will even point to the death of Jesus Christ as an example. However, the death of Jesus did not vary from His life.
His life was a daily denial of Himself so that He could bless others. How many of us are willing to "die a daily death" in order to truly live for our loved ones?
Dying a physical death once only requires a moment of bravery and courage, and then it is over. Compared to actually living for our loved ones over the course of years or decades, it seems small in comparison. Just some spiritual food for thought.

"WILLING TO DIE OR WILLING TO LIVE?" VIDEO
---
Also, if any of you enjoy these videos, please feel free to subscribe to my new channel Spiritual Food 4 Thought and share these videos wherever you think people may either enjoy them or need them. Thanks everyone!

Until next time…

GIF provided by @anzirpasai
---
Bitcoin (BTC) - 35jP794XJ1yHUaoxuQUXwGPyCuy6zyiQA5