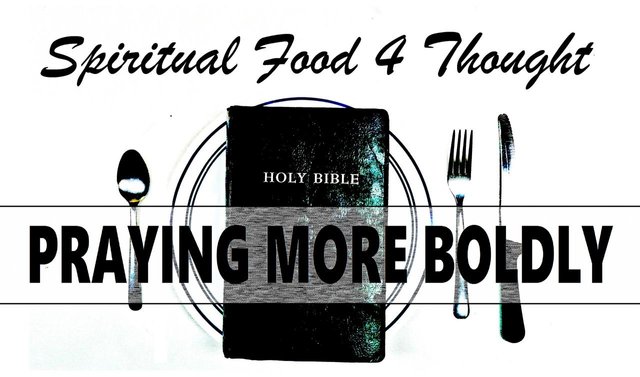 Words have meanings, and the words that we use in our prayers should be intentional.
---
During my walk with the Lord, I've noticed a peculiar word used in prayer, which may even be one of the most common words used in the prayers of many.
That word is "just" and it too has a meaning. By praying in a manner like, "Lord, I just ask You to do this, and if You could just help with this..." it makes our prayers sound more like pathetic begging than intentional petitions. Check the video out and see what you think.

"PRAYING MORE BOLDLY" VIDEO
---
Also, if any of you enjoy these videos, please feel free to subscribe to my new channel Spiritual Food 4 Thought and share these videos wherever you think people may either enjoy them or need them. Thanks everyone!

Until next time…

GIF provided by @anzirpasai
---
Bitcoin (BTC) - 35jP794XJ1yHUaoxuQUXwGPyCuy6zyiQA5