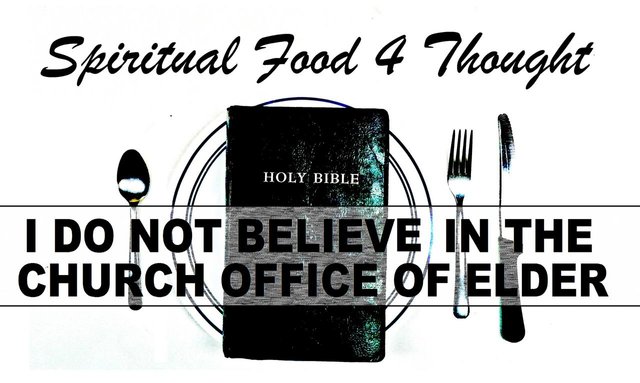 Don't worry, the only reason that I do not believe in it is that it is unbiblical and inaccurate.
---
Much like when a young Mormon missionary shows up with a name tag that says "elder" on it, the modern concept of having "elders" appointed in the church totally misses the mark.
Interestingly enough, there are not even "qualifications" of an elder given in scripture, but rather, "elder" is a qualification in itself. Check out the video to find out more.

"THE CHURCH OFFICE OF ELDER" VIDEO
---
Also, if any of you enjoy these videos, please feel free to subscribe to my new channel Spiritual Food 4 Thought and share these videos wherever you think people may either enjoy them or need them. Thanks everyone!

Until next time…

GIF provided by @anzirpasai
---
Bitcoin (BTC) - 35jP794XJ1yHUaoxuQUXwGPyCuy6zyiQA5