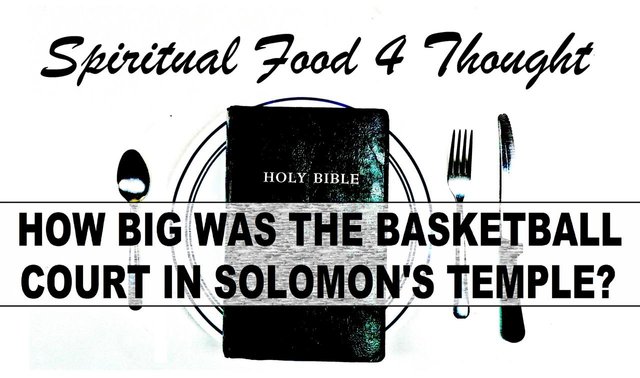 This is just some quick food for thought.
---
Where has our focus been, and what in the world are Christians doing these days? Complete with gymnasiums and basketball courts, church buildings have become more of a place for activity and entertainment than they are for spiritual growth and focus.

"HOW BIG WAS THE BASKETBALL COURT IN SOLOMON'S TEMPLE?" VIDEO
---
Also, if any of you enjoy these videos, please feel free to subscribe to my new channel Spiritual Food 4 Thought and share these videos wherever you think people may either enjoy them or need them. Thanks everyone!

Until next time…

GIF provided by @anzirpasai
---
Bitcoin (BTC) - 35jP794XJ1yHUaoxuQUXwGPyCuy6zyiQA5