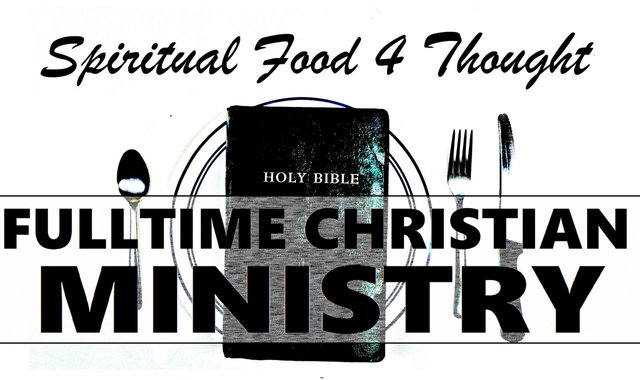 Far too often, the only ones considered to be in "fulltime ministry" are people like pastors or other paid church positions.
---
Ultimately, I think that the Christian life is fulltime ministry.
Everyone that we meet, encounter, and interact with is either a believer or a nonbeliver. Either they need to be encouraged in their faith or they need to be encouraged to be reconciled to their Creator. We have opportunities all day every day to edify believers and to point the lost in the correct direction. Hopefully this provides some good food for thought.

"FULLTIME CHRISTIAN MINISTRY" VIDEO
---
Also, if any of you enjoy these videos, please feel free to subscribe to my new channel Spiritual Food 4 Thought and share these videos wherever you think people may either enjoy them or need them. Thanks everyone!

Until next time…

GIF provided by @anzirpasai
---
Bitcoin (BTC) - 35jP794XJ1yHUaoxuQUXwGPyCuy6zyiQA5