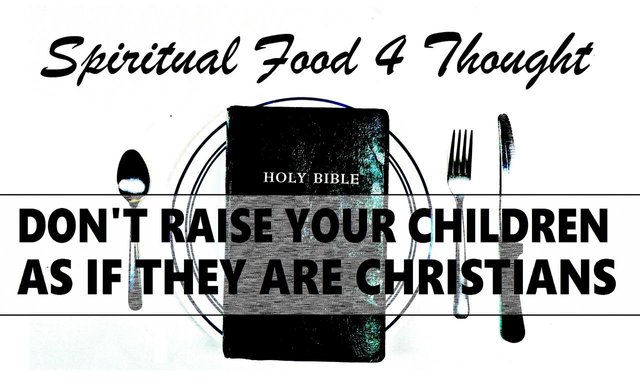 Unfortunately, many believers raise their children as if they already are believers.
---
When a child grows up thinking that they already are a believer, then they really have no reason to ever be saved. It is a common problem, but many never stop to consider the damage that it can do.
In reality, we are raising sinful little rebels who are in need of a Saviour. When we raise them as such, we set them up for realizing their need. When we raise them as if they already are believers, then they have no need. Hopefully this is some good food for thought.

"DON'T RAISE YOUR CHILDREN AS IF THEY ARE CHRISTIANS" VIDEO
---
Also, if any of you enjoy these videos, please feel free to subscribe to my new channel Spiritual Food 4 Thought and share these videos wherever you think people may either enjoy them or need them. Thanks everyone!

Until next time…

GIF provided by @anzirpasai
---
Bitcoin (BTC) - 35jP794XJ1yHUaoxuQUXwGPyCuy6zyiQA5