!(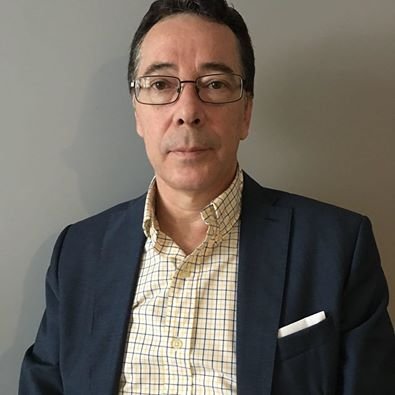 )   
Hoje, dia 18 de agosto de 2016, ao acordar, tomei a decisão de dedicar o resto da minha vida a ser exclusivamente palestrante.
 Óbvio que foi uma decisão que já vinha sendo trabalhada na minha mente ha muito tempo, quem sabe, muito tempo mesmo. 
Tenho absoluta certeza que desta forma posso contribuir mais para que as pessoas encontrem a sua missão pessoal, o seu propósito de vida neste mundo, pois eu encontrei, descobriu o meu propósito e palestrar é parte da essência da minha missão pessoal.
 Claro que terei um processo de transição das minhas outras atividades, que até o momento me 
O Marketing Multinível foi o terceiro divisor de águas na minha vida, me mostrou realmente, ou melhor, fez com que eu descobrisse qual realmente era a minha missão neste mundo, sempre tive em minha mente que a minha missão era ser útil às pessoas, aprendi com Sêneca e com o Roriz, mas tinha que descobrir com ser mais útil na vida das pessoas. 
Quando fui pela primeira vez em uma reunião de marketing multinível, diga-se de passagem, enganado por minha cunhada, Aparecida, pois pensei que estava indo fazer um favor para ela, para fazer uma análise para ela, mas o propósito dela era que eu conhecesse esta indústria, que pode transformar a vida de milhares de pessoas, mas o que me chamou a atenção na reunião, não foram as viagens, os cruzeiros, os carros, pois isso eu já vivi, já tinha viajado o mundo todo, viajado de navio, avião, trem, ferryboat, carro etc, a propósito tenho um bom carro, Jaguar, então, o que me chamou a atenção – no momento que vi aquela pessoa apresentando o plano de negócios, me senti no lugar dele, mas, não só apresentando o plano de negócio, e sim mostrando para as pessoas que elas podem mudar de vida, mas de forma consciente, preparada, sabendo realmente o que estão fazendo. 
Decidi entrar para começar a desenvolver a minha missão, por meio do marketing multinível tive a oportunidade de realizar inúmeras palestras, participar de vários seminários: de coach, cursos, etc – tive a oportunidade de treinar, de melhorar, de aprender para ensinar. Resolvi palestrar para mostrar para as pessoas que elas podem muito mais (como sempre diz o Jim Rohm), mas que precisam, também, cuidar de si mesmas e não só ganhar dinheiro – que faz se necessário para o sucesso, conhecer a si mesmo, viver no agora e construir a sua própria missão pessoal.
 Quando aprendi a viver no momento presente (lendo o livro mindfulness), minha vida deu um giro de transformação espiritual inimaginável, senti aquela paz brotar de dentro de mim. Hoje vivo o dia, os momentos – o passado para mim é uma mera referência, sem reclamar dele e o futuro é uma mera projeção, que não tenho controle e não me preocupa, mas posso projetar controle com minhas ações corretas do dia a dia, o que me preocupa é o que faço agora, pois tudo que eu fizer agora vai refletir no futuro.
 Dinheiro todos nós podemos ganhar, é fácil ganhar dinheiro, repito é fácil ganhar dinheiro (óbvio que não vem da noite para o dia, requer trabalho, tempo e paciência), quando se decide trabalhar, analisar os meios necessários para desenvolver um bom negócio de forma profissional, o dinheiro vem como consequência deste bom trabalho realizado. 
 Você sabe que para passar no teste da OAB tem que estudar, se estudar passa; para passar em um concurso, tem que estudar, dedicar e se estudar corretamente passa; para ser médico tem que passar 8 anos na faculdade e ...  
 O dinheiro não traz a paz espiritual, mas ele é muito importante para as nossas vidas, e é por meio do dinheiro bem ganho, ganho com honestidade, com trabalho inteligente que podemos ajudar muitas outras pessoas, então prospere e ajude outras pessoas a prosperarem. Mas, o mais importante de tudo isso é estar em paz consigo mesmo, é saber qual o seu propósito de vida, por que e para que, que você levanta todo dia. 
Nas minhas palestras mostro para as pessoas que além de poderem ficar ricas estas pessoas podem alcançar a paz espiritual, sendo livres, acreditar mais em si mesmo, conhecendo a si mesmo, vivendo no momento presente e sabendo qual o seu propósito de vida (missão pessoal). Ajude-me a cumprir a minha missão e a viver financeiramente desta belíssima atividade – conto com a sua ajuda na divulgação do meu nome, OSTOM DAMASCENO, PALESTRANTE. Eu levante todos os dias, ALEGRE, FELIZ, CONSCIENTE E PREPARADO, pois sei que tenho que cumprir a minha missão, escrita abaixo.   
 Um grande abraço e tenham todos um maravilhoso dia.
 Gama – Brasília – DF, 18 de agosto de 2016 – às 8h35.
 Ostom Damasceno  
 Curriculum vitae – síntese Ostom Damasceno: Palestrante, advogado, empresário, coach, escritor (livro mais popular - Você Pode, Viva Bem), Pós-graduado em direito legislativo, fui conselheiro político por mais de 20 anos, escrevendo críticas e sugestões para o político ao qual aconselhava. Morei na Inglaterra, nos Estados Unidos e falo inglês fluente.  
 MISSÃO PESSOAL OSTOM DAMASCENO
 Ser útil ao maior número de pessoas, por meio de palestras motivacionais, educativas, desenvolvimento pessoal com determinação, simplicidade, mostrando que todos podem alcançar tudo que querem, que possam ficar ricas, mas sabendo utilizar este dinheiro em benefício próprio e dos outros. Que as minhas ações impactem diretamente a vida das pessoas de forma positiva, construtiva para que encontrem a realização pessoal e que construam a sua própria missão.  
 Ostom Damasceno
 e-mail [email protected] 
Telefones: 61 3385 3030 e 61 99223 5888 
Endereço: QI 03. Lote 380. Loja 12 Setor Leste Industrial Gama Brasília – DF Cep: 72445-030 Facebook: https://www.facebook.com/ostom.damasceno Fan page –Facebook: https://www.facebook.com/ostomdamascenopalestras/     
Decision making – Transition - Presentation Ostom Damasceno, Speaker. 
 Today, 18 of August 2016, I decided to devote the rest of my life to be exclusively a speaker. Obviously, that was a decision that had already been worked out in my mind a long time ago, perhaps even a long, long, long time ago.  
 I am absolutely certain that in this way I can contribute more to people to find their personal mission, their life purpose in this world, as I found mine.   
 I found my purpose and to speak about it is part of the essence of my personal mission.   Of course, I'll have a transition process from my other activities, they were and are important up to the present moment, they gave me the financial conditions so, now I can really devote myself to make speeches.   
I am a lawyer and law renders me a considerable amount of money monthly for my leisure activities, my ball bearing shop, I have over 25 years pay my accounts: gasoline, household expenses etc.   The Multilevel Marketing was the third turning point in my life, it made me discover what really was my mission in this world, I always had in my mind that my mission was to be useful to people, I learned with Seneca and Roriz, but I had to find a way to be more useful in people's lives.    
When I first went to attend a meeting of multilevel marketing, by the way, deceived by my sister, because I thought I was going to do her a favor, an analysis to her, but her purpose was that I knew this industry, that can transform the lives of thousands of people, but what caught my attention at the meeting was not the trips, cruises, cars, because I had traveled the world, traveled by ship, plane, train, ferry, car etc., by the way I have a good car, Jaguar. 
  What caught my attention – was, when I saw the person presenting the business plan, I felt in his place, but not only presenting the business plan, but showing people that they can change their lives, but consciously prepared, knowing what they are doing. 
  I decided to put my personal mission in practice, through multilevel marketing, because it gave me the opportunity to conduct numerous lectures, participate in various seminars: coach courses, other related courses, etc. –I had the opportunity to train myself, to improve, to learn to teach, to improve my speaking qualities.  
 I need to demonstrate that everyone can do much more as they can think (as always said Jim Rohm), but they need also know how to take care of themselves and not only make money – real success is when you know yourself, live in the now and build your own personal mission.   When I learned to live in the present moment (reading the book Mindfulness), my life took an unimaginable spiritual transformation, I felt that peace sprung from inside me.  
 Today I live the day, moments - past for me is a mere reference, without ruminating about it and the future is a mere projection, that I have no control of it and the future does not worry me, but I can project a future, I am able to control it with taking right actions from day to day.  
 What worries me is what I do now, because all I do now will reflect in the future.  
 The money we can all win, it's easy to make money, I repeat is easy to make money (obviously, not from overnight, it requires work, time and patience).   When you decide to work, analyzing the means to develop a good business and work professionally, the money comes as a result of this good work.  
 You know that to pass the Bar association test you have to study if you study you will pass; to pass a contest, you have to study/practice.    Money does not bring spiritual peace, but it is very important to our lives, and it is through the well-earned money, earned honestly, with smart work that you can help many other people, so prosper and help others prosper. 
  Be in peace with yourself, you need to know what is your purpose in life, and why you wake and get up every day.   In my lectures I show to people that besides being able to get rich these people can also achieve spiritual peace, being free, believing more in yourself, knowing yourself, living in the present moment and knowing what is your purpose in life (personal mission ).  
 Help me to fulfill my mission - I'm counting on your help in spreading my name, Ostom DAMASCENO, LECTURER.
 I wake up every day, HAPPY, CONSCIOUS AND PREPARED, because I know I have to fulfill my mission, It is written below.    
 A big hug and you all have a wonderful day.   
Gama - Brasília - DF, August 18, 2016 - at 8:35 am. 
Ostom Damasceno   
Curriculum vitae - Summary 
Ostom Damascene: Speaker, lawyer, entrepreneur, coach, writer (most popular book - You Can, Live Well) Post graduate in legislative law, was the political adviser for more than 20 years, writing criticism and suggestions for the politician which I advised. I lived in England, the United States and speak fluent English. 
  PERSONAL MISSION
 OSTOM DAMASCENO
 Be useful to more people through motivational talks, educational, personal development with determination, simplicity, showing that everyone can achieve everything they want, they can get rich, but knowing how to use this money for their own benefit and others. 
That my actions directly impact people's lives in a positive, constructive way, helping them to find personal fulfillment and build their own mission.   
Ostom Damasceno 
Email: [email protected] Phone: 55 61 3385 3030 cell phone 55 61 99223 5888   
Address: QI 03. Lot 380. Loja 12. Setor Industrial Gama  Brasília – DF Brazil CEP: 72445-030   Facebook: https://www.facebook.com/ostom.damasceno Fan page -Facebook: https://www.facebook.com/ostomdamascenopalestras/