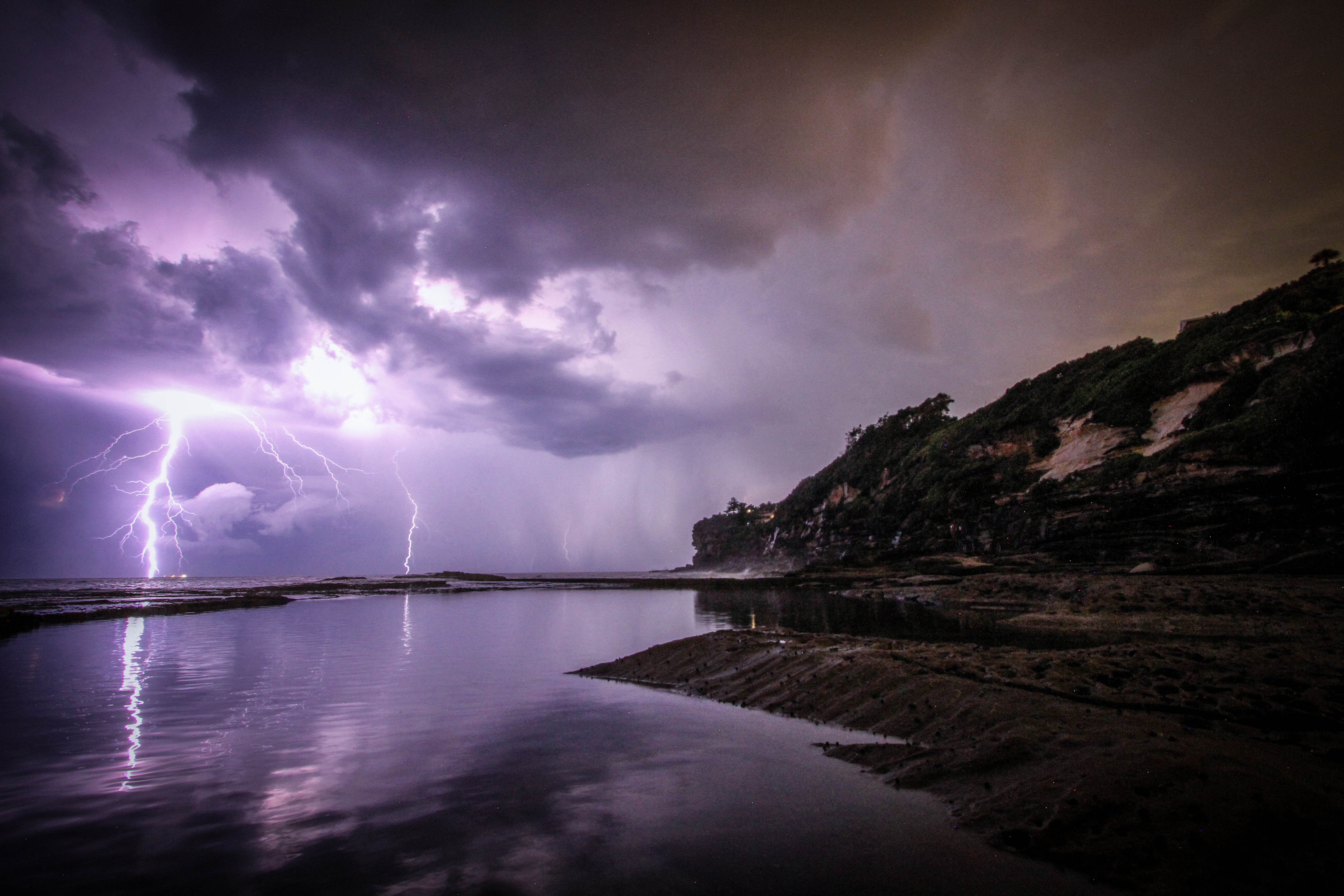 Image source
This Week Was A Storm For Me For Sure
For those of you who have been following my meditation contest you already know I got arrested for a mistake made by the police officer on a minor traffic ticket. Well, in fact, that turned out to be just the first in a long line of unfortunate incidents that happened to me. Here are a few of the top ones: My family van got impounded at a birthday party we were at leaving me and my family stranded. A project at work got delayed which caused a cash crunch for me. And lastly, my cell phone crashed giving me the white screen of death (didn't even know such a thing existed) and the backup got corrupted! It was hard to part with all my data and lost photos I couldn't recover. In the midst of all these circumstances, a phrase from last weeks card (Dolomite) came to mind. It was: "Don't be aggressive toward yourself or anyone else, it recognizes the need to honor everyone's feelings and rights." This helped me keep strong and stay in my grace and allow these events to pass with less pain and suffering! I stayed close to my inner faith and doubled up on my meditation and self-care​ practices. This was all the difference, as all the circumstances slowly got worked out. When I pulled this week's card I smiled as my life seemed to be leading right into this card. See for yourself. I can't wait to see what unfolds​ for me this week.
This Weeks Card Pull For You Is Dolomite: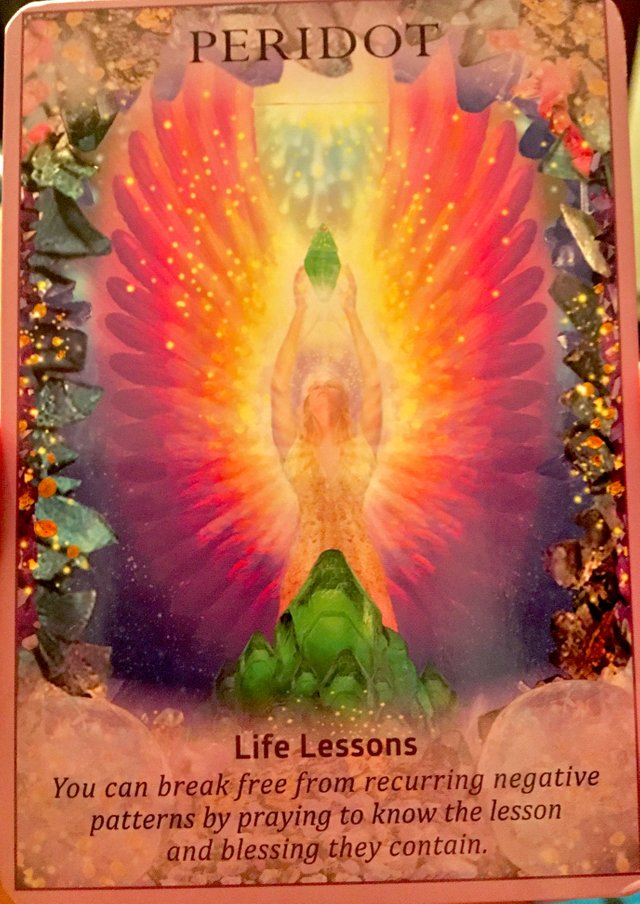 PERIDOT
Life Lessons
This card is reassurance about the challenges you're experiencing bring you valuable life lessons. Upsetting situations are a "test "– they are experiences that help us learn the truth about ourselves and others.
If you keep experiencing recurring patterns, the key to breaking free from these negative cycles is understanding the lesson they offer you. For instance, a series of negative relationships could be an opportunity for you to look at your levels of self-esteem. Are you settling for an unhealthy relationship because of a feeling that you can't have a healthy partnership? Similar insights can heal negative patterns related to your career, your health, and other life areas.
Ask God to reveal the underlying lesson within a troubling situation. Be open to see how you may have played part in accepting these patterns. The intent is not to blame yourself but to assume responsibility for your part as a way of empowering you to take charge of a pattern and not allow it to continue...with Gods help, of course.
About Peridot: This translucent stone is always pale olive green, unlike other crystals with color variations. Peridot has an uplifting, positive energy that helps with mental focus and clarity, study, and decision-making.
Card Pulled from Crystal ANGELS oracle cards by Doreen Virtue

As always don't be shy and let me know what you think and what these cards are providing for you! Be good to yourself​ this week and take some time out for self-reflection​! Examine an area of your life or a relationship that has been testing you. Look with an open and honest heart for where you can be responsible for your actions. Have fun with it and search for ways you can move that energy and uplevel your life. Thank you for making this the very best place to post! As always, leaving you with blessings and LOVE Steemfam!