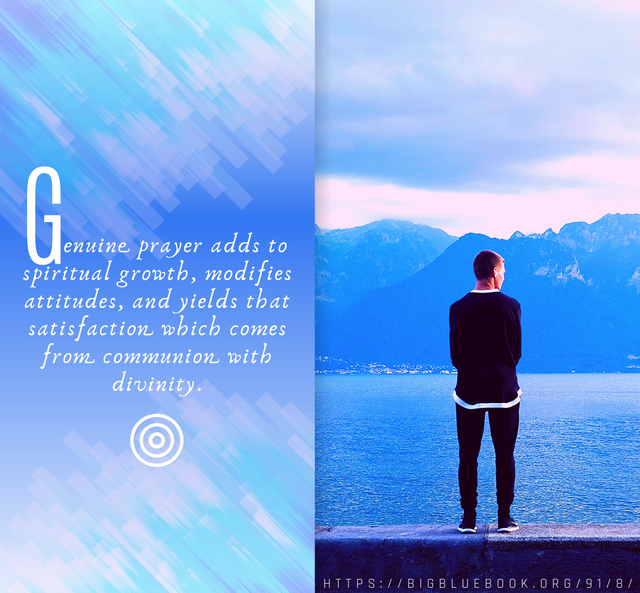 Real praying does attain reality. Even when the air currents are ascending, no bird can soar except by outstretched wings. Prayer elevates man because it is a technique of progressing by the utilization of the ascending spiritual currents of the universe.
Genuine prayer adds to spiritual growth, modifies attitudes, and yields that satisfaction which comes from communion with divinity. It is a spontaneous outburst of God-consciousness.
God answers man's prayer by giving him an increased revelation of truth, an enhanced appreciation of beauty, and an augmented concept of goodness. Prayer is a subjective gesture, but it contacts with mighty objective realities on the spiritual levels of human experience; it is a meaningful reach by the human for superhuman values. It is the most potent spiritual-growth stimulus.